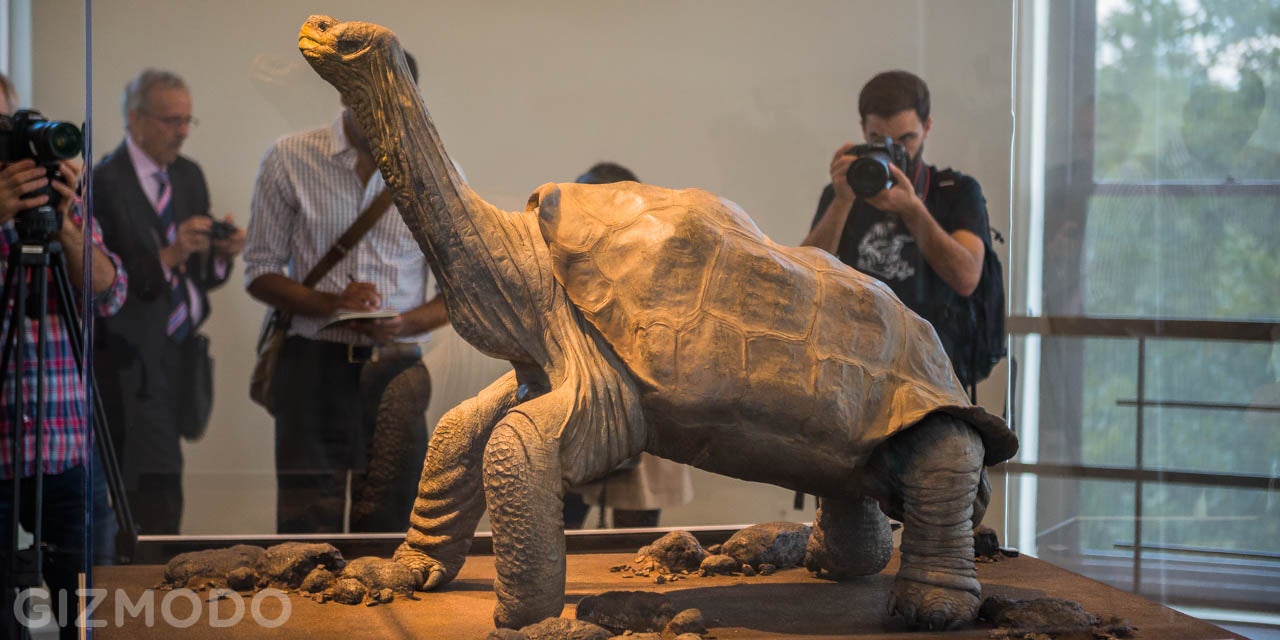 Yesterday the American Museum of Natural History took the wraps off its newest main attraction: Lonesome George. Lonesome George, the world-famous giant tortoise native to the Galapagos. He passed on in 2012 of natural causes. This set in motion the process to preserve George through the most complex and intricate taxidermy ever attempted — from a species of one.
---
Continuing his fantastic series of macro shots of the eyes of animals, here is Suren Manvelyan's Animal Eyes 3. The close up shots of the fish and reptiles and other animals in this series look positively alien when seen up close. I thought they were artist's rendering of deep space planets from a sci-fi movie.
---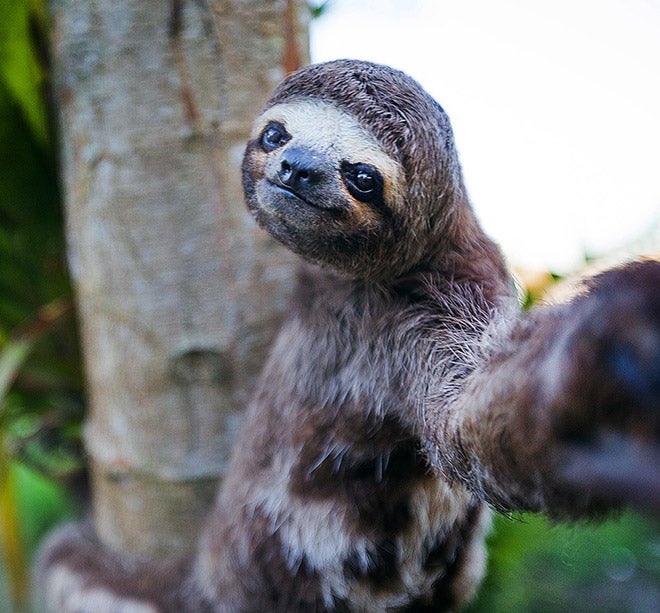 This animal selfie compilation got me thinking: If the courts say these photos can't be owned by humans because they are taken by animals, shouldn't there be some kind of international legal mechanism to make the people who use the photos pay some money to protect each species? Makes sense to me.
---
A lot of robots in development are able to perform amazing feats in a laboratory setting when they have got plenty of tethers and cables keeping them perpetually powered and safe. The real test of their capabilities is when they're forced to explore and interact in a real-world environment, like the robot cheetah that researchers at MIT are developing, which recently took its first untethered steps outside.
---