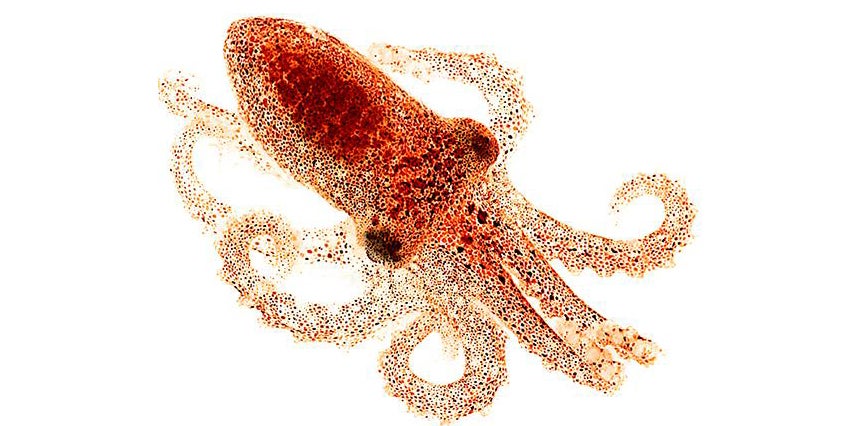 We already knew cephalopods are amazing creatures — how many of us can go from coloured to invisible in a blink? Hell, octopuses can even operate cameras. Still, sensing light with one's skin is a pretty impressive trick, even for the rock stars of the invertebrate world.
---
A team of geneticists is ready to unlock the secrets behind Internet celebrity cat Lil Bub's unique appearance. Lil Bub, whose full name is Lillian Bubbles (her friends call her Bub), may be the most recognisable cat on the Web. Although Bub is an adult now, she still looks like a kitten, with wide green eyes and short legs and her tongue sticks out, giving her a perpetual happy-go-lucky expression.
---
---
Humans use all kinds of gimmicks to win over mates — but you'd think that in nature, it would be all about honest competition. The biggest antlers, the brightest feathers, the most beautiful song, the most perfect displays — each signals the owner's desirability as a mate. But here are five animals (and one plant) that game the system.
---
The Kansas City Zoo didn't have the best track record when it came to penning-in its primates — two gorillas got out in 2012 and two chimpanzees ran away in 2014 (I assume they all were brought back?). So when building a new orang-utan habitat, the zoo brought in some experts to test the sheer rock walls for climb-ability.
---