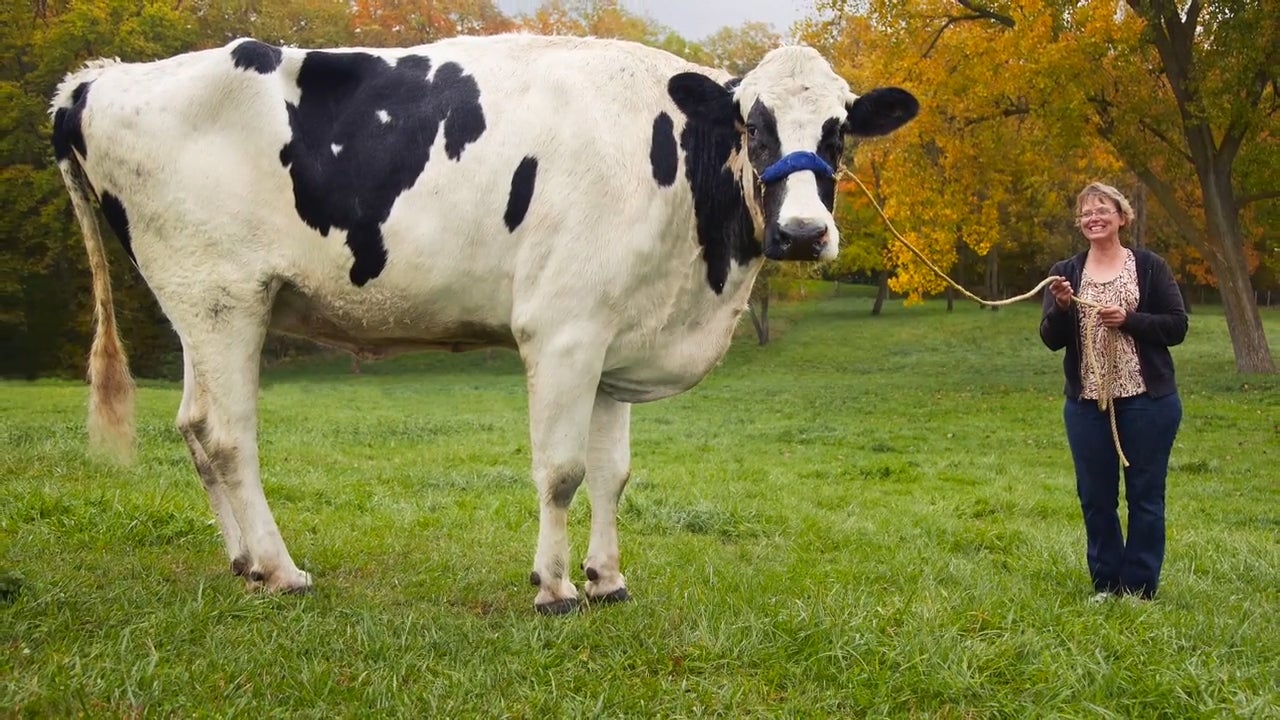 When you first see Blosom, a cow that measures in at 6 feet 2 inches from the hoof to the withers and is the Guinness World Record's tallest cow ever, you can't help but laugh. You don't scream fake (that's the second thing you do) or analyse the photo's misleading angles meant to exaggerate the cow's size (that's the 3rd thing), you just laugh.
---
To celebrate the 40th anniversary of its original release, Jaws will be shown on the big screen once more on June 21st. Few other movies have cast such a long shadow into the "real" world as the first summer blockbuster. As a marine biologist whose research focuses on shark conservation, I've been living in that shadow for my entire professional life.
---
Video: Man, that's got to flatten out some brain cells. Slow-motion footage from a Turkish TV program The Glory of Nature found on Reddit shows a woodpecker repeatedly drilling its beak into a tree. You can see the head of the bird jiggle and the shock of the hit reverberate throughout its entire body. But it just keeps going! These little guys are badass head bangers.
---
Southern dumpling squids (Euprymna tasmanica) are natives of shallow, sandy Australian sea beds, and their small, squat bodies and huge eyes combine to make them one of the most frickin-adorable animals on the planet. They spend their days hiding under the sand, but at night they're tenacious lovers.
---
They build cities. They farm. They make war. Ants do a lot of things that seem uncannily human — and yet they're profoundly alien, part of a hive mind called a social organism. What does that feel like to each individual ant? Now a new scientific paper suggests that there is always doubt in the hive mind.
---
Your schoolteachers probably told you most species wouldn't (or maybe couldn't) successfully interbreed with one another. If some did, their hybrid offspring, like mules, couldn't have babies of their own. That explanation was a bit oversimplified. Hybridisation happens, and it may be one way new species arise.
---