Loading page
I just posted a big laptop-tablet hybrids roundup, one of which included the Galaxy TabPro S (top right corner). When we originally reviewed the TabPro, we gave kudos for its long-lasting battery. But when we actually pitted it against the competition, the difference was staggering.
---
The key element for a great smartphone has always been a truly innovative and top performing display, and the best leading edge smartphones have always flaunted their super high tech displays. It's the display performance that determines how good and how beautiful everything on the smartphone looks, including camera photos, and also how usable and how readable the screen remains in high ambient lighting. It is the crown jewel of the smartphone.
---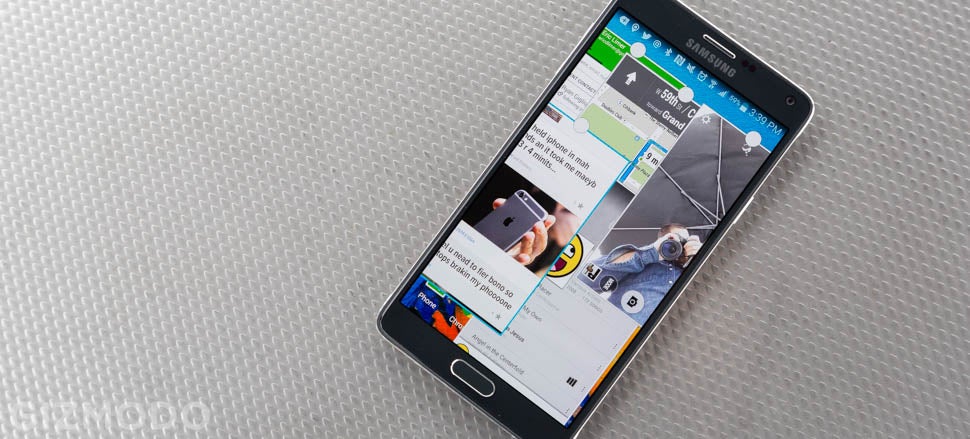 A lot of amazing engineering and design goes into making your smartphone. And smartphone displays are one of the most important parts — they're your window onto the internet, and the world. But the technical terms we use to describe them can be pretty confusing. Here's how to sound like you know what you're talking about when it comes to displays.
---
It's been a challenging week for LG's TV business. Good Gear Guide claims to have "sighted" advertising materials that suggest the gorgeous 55-inch EM9600 OLED TV we saw at CES will hit Australia in October for a cool $10,000 (up from $8,000 in the US). No wonder it'll supposedly be marketed as the 'Rolex of TVs'. Then days later, it emerged that the secret OLED tech behind both LG's and Samsung's next-gen TVs has allegedly been stolen and leaked to Chinese and Taiwanese competitors.
---
LCD manufacturers sure do love their acronyms. Samsung in particular went trademark crazy late this March, registering "WAMOLED", "FAMOLED", "PAMOLED" and "TAMOLED" with the US Patents Office. These were accompanied by a filing for "Youm", which, going by the company's website, will be the official branding for its super-flexible AMOLED technology.
---
This Is My Next just got a look at Motorola's latest LTE handset, the Motorola Spyder, and it has the unique pedigree of being the first 4.3-inch qHD Super AMOLED screen. That combination is a promise of crisp, high-res visuals.
---
Loading page