Loading page
Video: The new home of former Top Gear hosts Jeremy Clarkson, Richard Hammond and James May is The Grand Tour — an original series in development by Amazon, with 36 episodes planned for the next three years with a massive production budget. We don't know quite when The Grand Tour will launch around the world or when it'll even become available for streaming in Australia, but we do already have a pretty good idea of what to expect.
---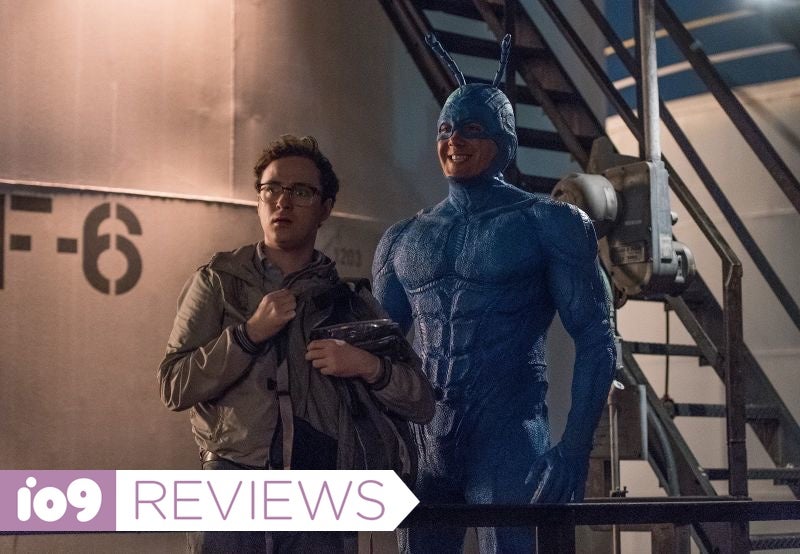 Twenty two years ago, fans fell in love with a TV version of Ben Edlund's The Tick, charmed by the show's loopy self-aware superhero send-ups. Fifteen years ago, fans cheered for a live-action version of the Tick starring the too-perfect Patrick Warburton. This year, we get a new Tick for a new landscape, and I'm already hooked.
---
About a year ago, I wrote a blog post with a tricky headline. I now receive lots of emails from people who either think I'm pals with or am Amazon CEO and Star Trek: Beyond extra Jeff Bezos. It would be funny, if the messages weren't so heart-breaking.
---
Ever wonder how that latest season of Orange Is The New Black actually made its way across the planet from Netflix's little home in Los Gatos, California to your big-screen TV? Netflix engineers have talked in depth about how one copy of a new video is converted into dozens of different resolutions and bit-rates, uploaded to a storage service, and then distributed as smartly as possible to thousands of different Netflix nodes around the world — including the one closest to your home.
---
Who couldn't use a little extra cash? Earn some side income with the Pay What You Want: 'Start a Side Business' Bundle, a collection of 10 premium courses now available to Gizmodo readers at a big discount. The course also covers how to make money via Amazon, Alibaba, and other major e-commerce platforms.
---
Thanks to the wonders of the web there's no excuse for keeping three old iPhones in a drawer or letting an old tablet gather dust. There are now a huge number of sites and apps willing to turn your unwanted stuff into cold, hard cash — and these are the ways you can make sure the process is as smooth and profitable as possible.
---
ExxonMobil, America's largest oil company, was in strange territory this morning: Number 6. As in, the sixth largest company in the United States. The company has been in the top five annually since 1980. The companies that squeezed ExxonMobil out? Amazon and Facebook. That means that the five largest companies in the US are now all technology-based.
---
Image: Eve Peyser Thursday, Amazon announced its second quarter sales, reporting a net income of $US857 ($1,142) million, which makes the $US92 ($123) million the company earned in its second quarter in last year look like pocket change. In its press release, Amazon straightforwardly lays out 26 beautiful ways the company has blossomed. Gizmodo sat down with Alexa, the company's mononymous spokeswoman, to gain insight on how Amazon has grown in the past year.
---
Loading page