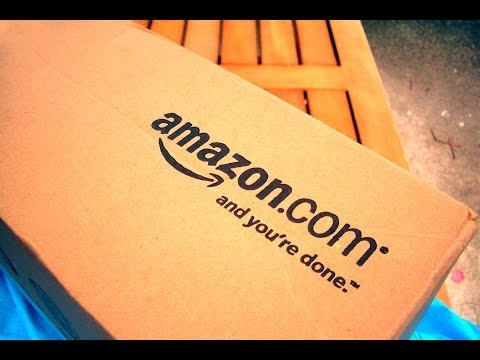 Last Sunday Jeff Bezos announced that Amazon was doing early R&D on delivery drones. And whether it was a legitimate revelation or more of a marketing ploy, the idea of Amazon drones burrowed quickly and deeply into the cultural consciousness.
---
While everyone is freaking out about Amazon's plan to unleash an army of delivery drones on the world, it's important to remember that these flying robots can do much more than just move packages.
---
The most thrilling [marketing] advancement in recent years was unveiled last night on 60 Minutes. If you missed it — how could you have missed it? — Amazon CEO Jeff Bezos detailed the [marketing] future of his company for millions [of potential customers]: Amazon PrimeAir. The [marketing] future is here, and it is [vague promises of] 30-minute delivery by drones.
---
Last night I woke up, thinking that perhaps the world had changed while I was sleeping. Content was freely available in Australia, gadgets were cheap and tablets were impossibly thin and beautiful. What I was remembering was a dream, and that dream is personified by the Kindle Fire HDX 8.9: a beautiful mirage you wish was fully realised for those Down Under.
---
Amazon's Kindle Fire and other ereaders are usually considered nails in the traditional independent bookstore's coffin. Amazon's flipping all that around, with a program that lets bookstores sell Kindle ereaders and make money off the ebooks their owners buy.
---