Amazon is testing an ebook rental service called "Kindle Unlimited", as GigaOm pointed out today. The e-commerce company put up test pages for the service, which will offer "unlimited access to 600,000 titles". Users would pay $US10 a month for access to the online lending library. The question is: Will they?
---
Amazon and publishing company Hachette remain in negotiations after a very public brawl over ebook pricing, and Amazon's pulling out some down and dirty trick to win its battle, including jacking up Hachette book prices. Amazon's latest gambit is more carrot than stick: Amazon executive David Naggar sent a letter to a number of Hachette authors proposing that they keep 100 per cent of their sales while the dispute persists.
---
Picking up a book is gratifying: look at me, not reading dumb listicles on the internet! Finishing a book, however, is a challenge. Which of this summer's top-selling books have the highest reader attrition? Dr. Jordan Ellenberg has a semi-scientific way to find out, using buyer-generated info from Amazon to identify this year's most unread book.
---
In a document seeking feedback on new drone policies, the US aviation authorities indicated that it does not want unmanned aircraft "delivering packages to people for a fee". Even if a company doesn't collect a fee — as Amazon has proposed — drone deliveries count as commercial activity, the agency says. And that's against the rules.
---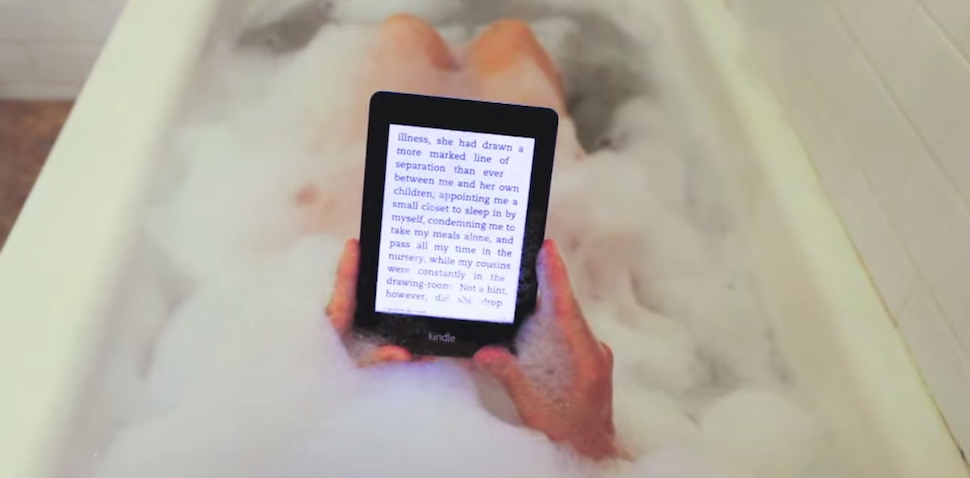 If reading really is all you're in for, the Kindle Paperwhite is hands-down the best little e-reader around. But how do you improve on (near) perfection? Apparently, you waterproof the hell out of it.
---
The Amazon Fire Phone's Dynamic Perspective — the famed "3D effect" — works almost as if by magic. As you look at the phone and move it around, the Fire Phone watches you back and changes what you see. It's not voodoo though. It's crazy camera tech. Here's a closer look at how it works, even in the dark.
---