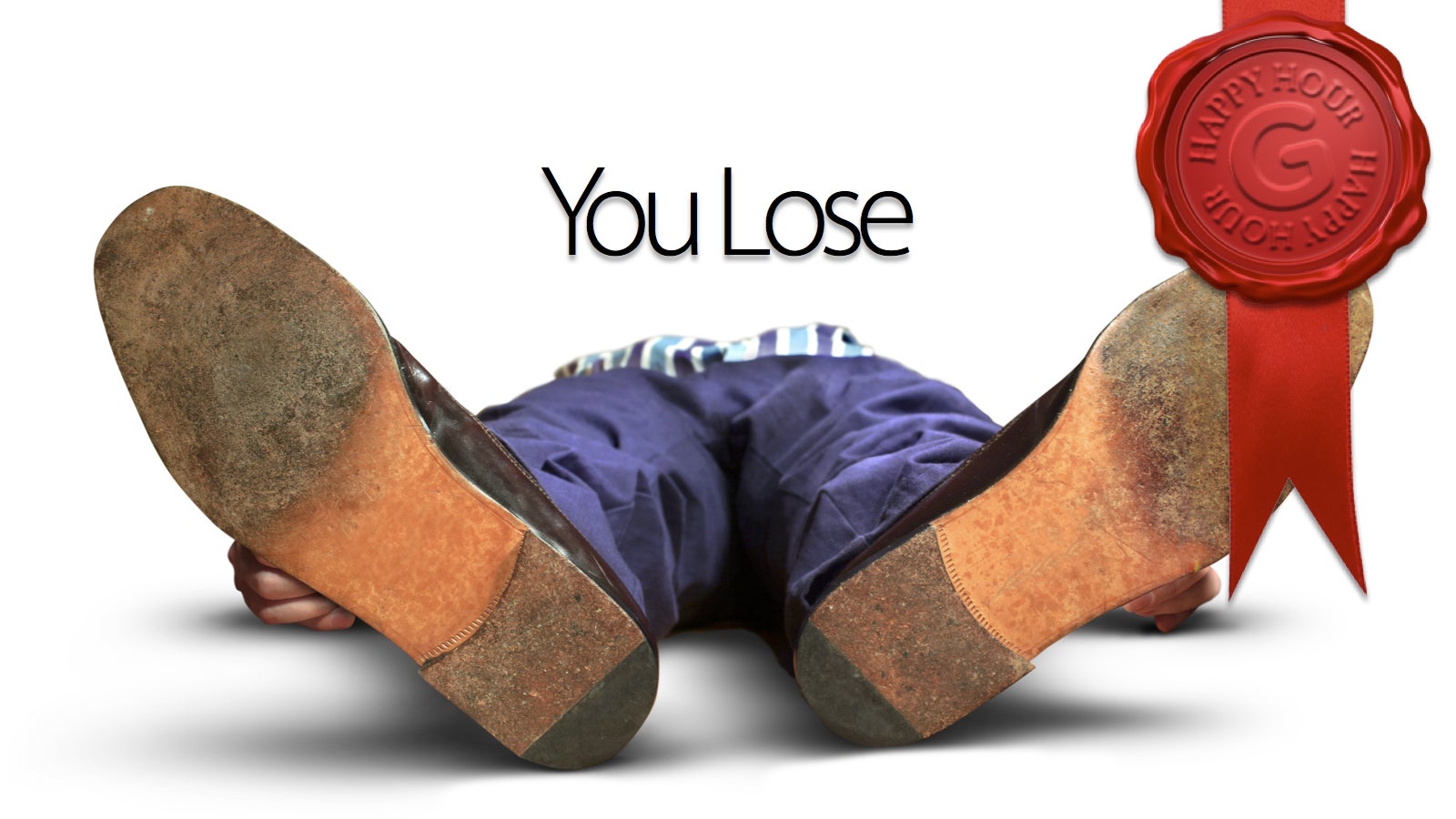 Look, drinking all day is not healthy. But what if you and the missus signed up for a nine-hour Napa County wine tour, and you want to get your money's worth? Or maybe you're hitting your bachelor pal's BBQ, and the action starts at noon. Or, maybe, what the hell, you just want to go all out on a hot summer day. This afternoon bender is probably not a good idea. But here are some tips to make sure you stay awake — and, you know, survive.
---
Making sake typically looks like a beautiful ancient art, but the way this video is cut and edited, it looks like a chase scene from a movie or an intense spazzmastic sequence from a music video. It's addicting, hypnotic and completely cinematic. Just watch rice turn into delicious sake in this stunning black and white video and try not to grab a bottle and chug the whole thing down.
---
Reports of an impending prosecco shortage are probably exaggerated, but they got me thinking of alternatives sparkling wines. At first I thought I could frugally imitate prosecco (or create a whole new delicious category of sparkling alcohol like a goddamn genius) by putting white wine in my Sodastream.
---
John Hagmann's misconduct hearing with the Virginia Board of Medicine was today. He didn't show up. But students he had allegedly abused were there, and testified how Hagmann subjected them to invasive medical procedures, bizarre drug- and alcohol-fuelled "cognition" experiments, and sexual assault.
---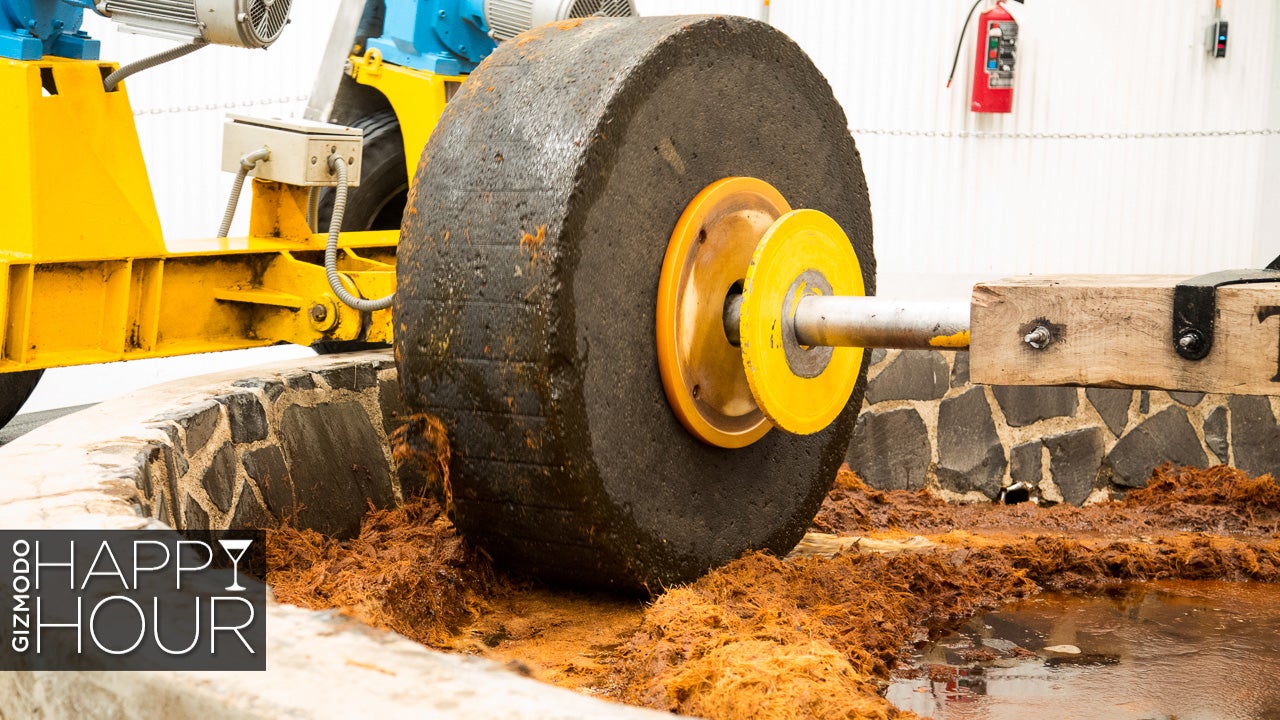 When Patrón invited me to their distillery in Mexico last month, I was hesitant. I didn't think I'd see anything new. I'd heard the company talk up its centuries-old "tahona" method of production, but wrote it off as yet another brand trying to get in on the craft distilling trend. But I agreed to go anyway. Because tequila.
---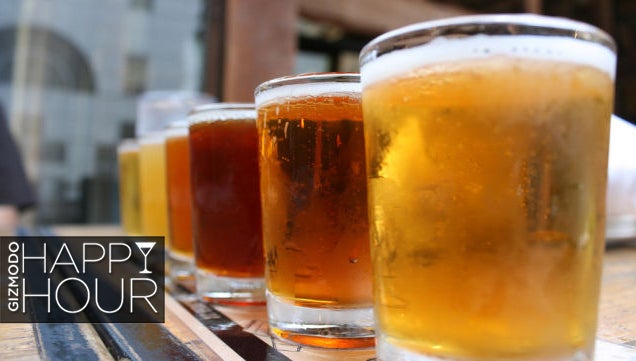 ---
After our call to stop drinking bottled water, we asked for reader advice for how to kick a bad habit. You responded with with hard-earned wisdom and tips for how to cut back or cut out everything from sugar to smoking. Here's how to break free.
---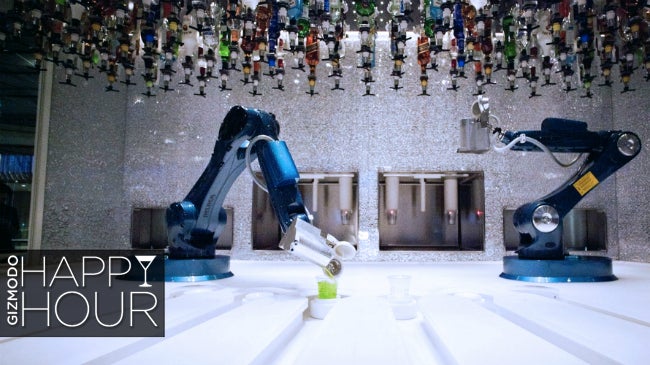 So, they say robots are supposed to be stealing all our jobs. Soon. And service jobs at especially at risk. Included in that group? Those who usher us through the magical portal of happy hour: bartenders.
---
"The Moral Molecule." "The Cuddle Hormone." If you've been paying attention the past few years, you've heard about many of the near-magical effects of the hormone oxytocin on the brain. It makes people more altruistic. It reduces anxiety and increases trust. But it's not the only chemical that affects the brain that way.
---
I do not like vodka. Let me start there. In fact I've previously written that a vodka soda is the world's most dangerous drink because you will fall asleep and choke while drinking it's so fucking boring. So, when I walked into the Woody Creek vodka distillery near Aspen, Colorado, it was not without a great deal of scepticism.
---