St Patrick's Day is filled with drunkards decked in green. The Northern Lights are beautiful and stunning and light up the sky in a wonderful hue of green. Naturally, they're made for each other. Or if not, they should be. Ignore the noise today and just watch this Northern Lights timelapse shot from Alaska.
---
An impossibly long, single-lane tunnel is your only way into Whittier, and your only way out. Make it to the other end of the dimly lit tunnel, and you'll find all the ingredients of a city. Except instead of a sprawling, urban centre, this town has been scaled to fit almost entirely into one lonely Alaskan tower.
---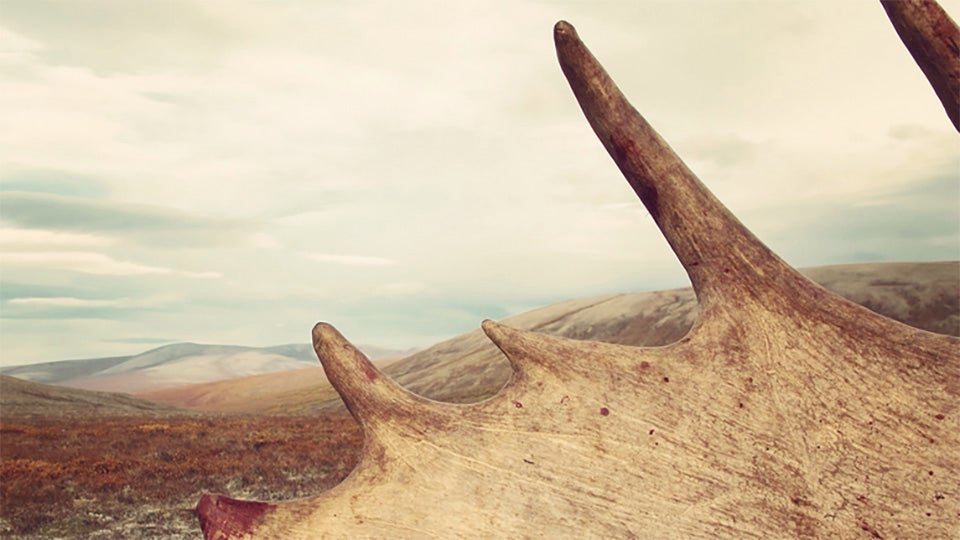 Taking it between my bare hands, the hot blood stinging wind-chilled fingers, I pull the bull's heart from its silent, massif of a body. Bigger than my head and with a heavy weight, the heart wrenches attention from the rest of the world as the tundra refocuses. Cutting a slit through the heart's wall to open it like a book, I let the coagulate fall to the ground. Setting the heart aside, we continue to butcher the moose, a true giant of the North.
---
Briefly: This turquoise gem is what summer looks like in southeastern Alaska. From an altitude twice that of commercial jets, NASA's arctic research aeroplane ER-2 — a civilian version of the Air Force's U2-S reconnaissance plane — captured this view of a summertime melt pond atop a glacier on July 16, 2014. [NASA Earth Observatory]
---
US Geological Survey's biologists attached cameras and radio collars to four free-ranging female Alaskan polar bears last April. One of the resulting videos shows one of the bears in action in the Beaufort Sea, checking out a potential mate, swimming below ice, and trying to eat a frozen seal (which is kind of gross.)
---
A thousand feet off the ground, the wind blows brisk and uninterrupted. But how do you build such a tall, thin beam to support a turbine's blades? You don't — you float the generator in a giant helium balloon. The world's first floating commercial wind turbine will soon be hovering over Fairbanks, Alaska.
---