Weeds growing up through the cracks in airport tarmacs aren't just unsightly, they can create traction hazards for landing aircraft. But rather than rely on a squad of human herbicide applicators, one French airport is leaving the job to a single computerised spraying system. They call it "The Weedseeker".
---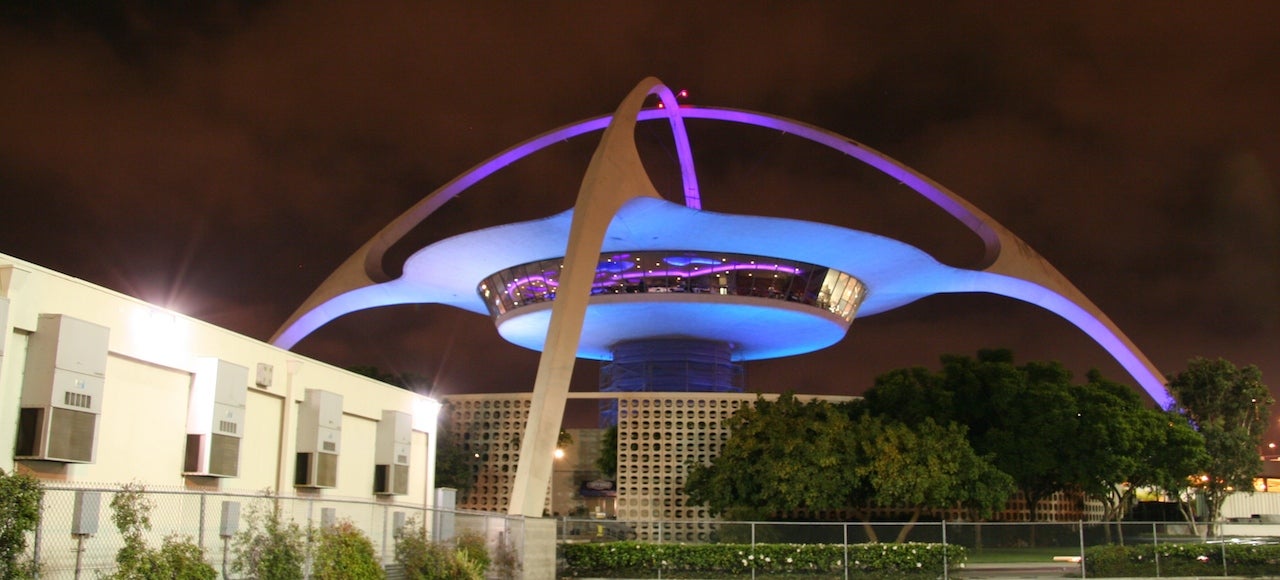 You probably don't realise it, but hundreds of thousands of dollars worth of goods pass through airports every day inside of passengers' baggage. Well, a ring of baggage handlers at LAX certainly realised it. Police say they have been stealing thousands of dollars worth of goods right out of people's suitcases for months.
---
In a city of controversial historic buildings, Berlin's massive Tempelhof Airport is one of the most embattled. This ageing, elegant behemoth served as a hub for the Nazis and, later, for the Berlin Air Lift. Now, it's the focus of major development plans — and PBS just got a look inside.
---
Nobody likes the TSA. They slow you down at the airport. They pat you down. They take away your Christmas presents. Their tactics are questionably effective at making everyone resent them. It's easy to forget that the TSA is made up of real human beings like you and me being told what to do in the name of national security.
---
Airports are often terrible places to be. There are too many people rushing somewhere combined with too many cranky folks leaving somewhere mixed with annoying obstacles in the form of TSA security and rolling luggages. But it's just like that for us normal folk. For first class flyers? It's like being a rock star. One genius man took advantage of his rock star status and used one single first class aeroplane ticket to eat food for free for an entire year.
---
The US Transportation Security Administration screened 638,705,790 passengers in 2013. As as we learned last year, if you look deeply within the possessions of that many people, you're gonna find some weird stuff. Lots of weird stuff. Here's a rundown of the craziest objects TSA found in 2013.
---
It's been almost three decades since Mumbai's airport saw a renovation — a long time, for a city that's seen some of the fastest growth in the world. But on Friday, officials unveiled an $US890 million terminal, filled with Indian art and high-tech architectural acrobatics. Outside, it's bordered on all sides by poverty-stricken slums.
---