Navigating your way through clueless tourists, customs officers and disinterested ticket counter clerks is only half the battle. Once you make it to your seat, you've still got an entire flight to endure. Your best aeroplane strategy is almost always to sleep through the entire ordeal, but how does one sleep effectively while fully clothed, sitting up, in the middle seat? It's surprisingly easy with a bit of planning.
---
Wayfinding signage is an invisible network draped upon our public places. And that network has to work especially hard in airports when we're lost, hungry and exhausted. Especially when helping us navigate in jetlagged states using strange languages, good wayfinding means sticking to clear, legible typefaces. So how do designers choose?
---
If an upcoming flight stopover has you visiting Philadelphia's International Airport, you might want to head over to Terminal A-West before the end of October this year. Because instead of killing time reading a magazine, you can stare in awe at this impressive 48,000-piece animated art installation made from K'NEX.
---
Weeds growing up through the cracks in airport tarmacs aren't just unsightly, they can create traction hazards for landing aircraft. But rather than rely on a squad of human herbicide applicators, one French airport is leaving the job to a single computerised spraying system. They call it "The Weedseeker".
---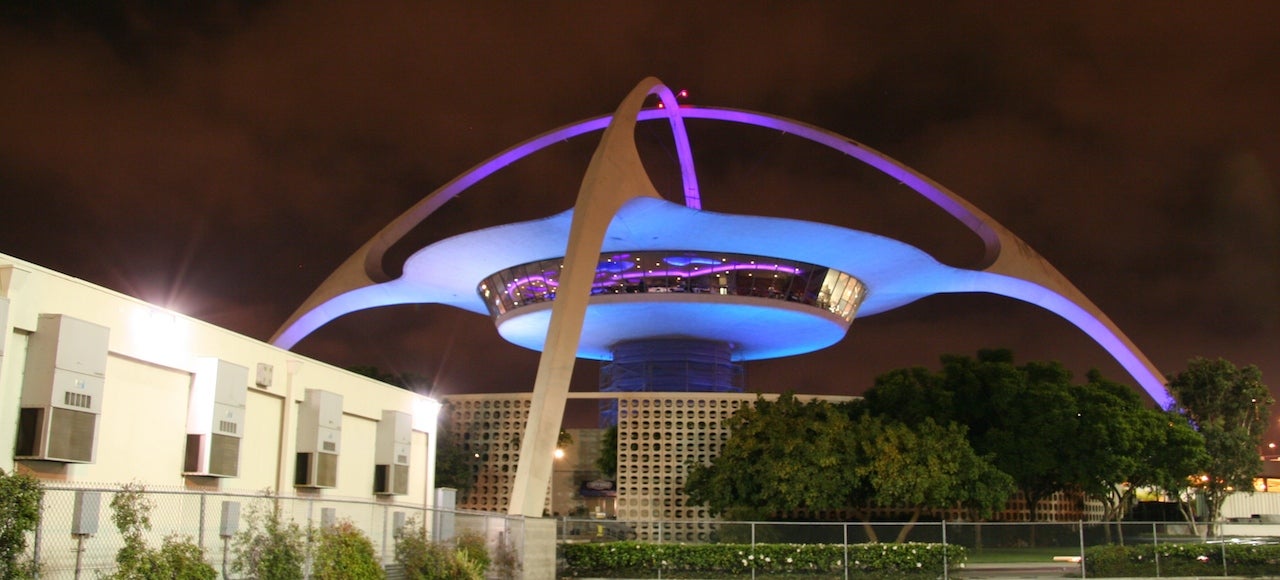 You probably don't realise it, but hundreds of thousands of dollars worth of goods pass through airports every day inside of passengers' baggage. Well, a ring of baggage handlers at LAX certainly realised it. Police say they have been stealing thousands of dollars worth of goods right out of people's suitcases for months.
---
In a city of controversial historic buildings, Berlin's massive Tempelhof Airport is one of the most embattled. This ageing, elegant behemoth served as a hub for the Nazis and, later, for the Berlin Air Lift. Now, it's the focus of major development plans — and PBS just got a look inside.
---