---
The default emotions in airports are pretty much all negative. You're either late, exhausted, frustrated, hungry, regretting Panda Express, remembering all the crucial things that were in the checked bag you'll never see again, or composing a complaint letter/Tweet in your head. But airports are also beautiful.
---
San Diego's airport has been too small for almost a hundred years — the city made its first plans for a replacement back in 1923. Now, after decades of failed expansion plans, private investors are slated to begin construction on their own solution: build a pedestrian bridge to the nearest airport… in Mexico. The market finds a way!
---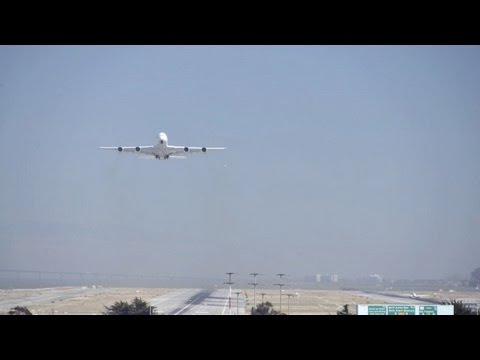 This timelapse video shows the controlled chaos that is aeroplanes taking off and landing at San Francisco International Airport. If you ever played Flight Control on your phone, it's pretty much exactly as impossible as that.
---
No, not scanners of the infamous head exploding type. Think more X-Ray scanners, and the many tales you've heard about them wiping film and damaging electronics. Could they be killing Kindles as well?
---
The word from Apple is that WWDC is going to be a softwarepalooza, no iDevices invited. But what if some of Apple's hardware is integral to its iCloud strategy? Like, say, Airport Extreme, Airport Express, and Time Capsule?
---