Along with shoe X-rays and toiletries in ziploc bags, we can now welcome fever checks as the latest addition to airport security theatre. Today, US officials announced they will screen passengers coming to five major airports from the African countries hit worst by Ebola — despite no real evidence that it will make us safer.
---
Pittsburgh International Airport has seen better days. Saddled with debt from building now unused gates, the troubled airport is expanding into a completely different business: fracking. The airport will stay open as drillers tap the gas reserves underneath, thanks to a technique called horizontal drilling.
---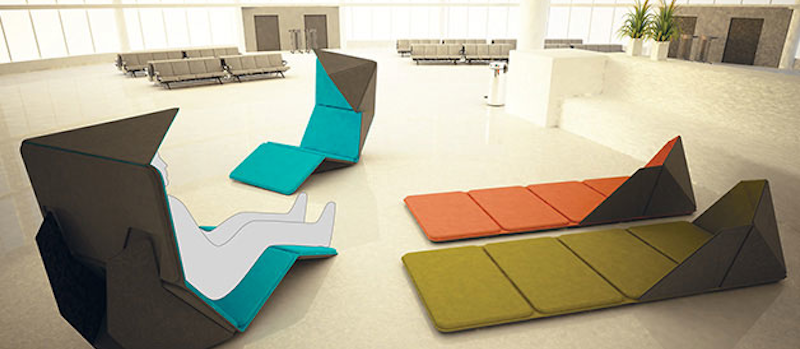 With the blazing speed of the internet mitigating our every expectation — especially wait times — it's no wonder we get impatient so easily. Delays at the airport are particularly maddening, because there never seem to be enough seats to accommodate the many fuming passengers who all need to get their destinations more urgently than you.
---
---
The default emotions in airports are pretty much all negative. You're either late, exhausted, frustrated, hungry, regretting Panda Express, remembering all the crucial things that were in the checked bag you'll never see again, or composing a complaint letter/Tweet in your head. But airports are also beautiful.
---
San Diego's airport has been too small for almost a hundred years — the city made its first plans for a replacement back in 1923. Now, after decades of failed expansion plans, private investors are slated to begin construction on their own solution: build a pedestrian bridge to the nearest airport… in Mexico. The market finds a way!
---