Loading page
Video: The Libyan Air Force sure loves pulling wild stunts from inside its MiG fighter jets. This time we get to see the perspective of an insane low pass — and the plane flies so low that you'd think it was trying to land and touch down on the ground — from inside the cockpit. It's a crazy new angle to the madness of flybys like these.
---
Satellites and autonomous drones have reduced our need for cutting-edge spy planes and stealth fighters. So Lockheed's famed Skunk Works, creators of the SR-71 Blackbird, have now built a unique robot called the Spider that can crawl over the surface of blimps to find and fix tiny pinhole leaks.
---
Video: The US Air Force's B-52 Bomber has been around since the 1950s and can hold up to 31,750kg of weapons. It's a legendary beast that stretches 47.5m long, has a wingspan of 56m, and hits 12m tall. Known as the BUFF (that's for Big Ugly Fat Fucker), it can hold nine weapons on each wing and 27 more inside the weapons bay. More devastatingly, it can also hold eight nukes inside.
---
Video: The best part about flying on an aeroplane is that moment during the final approach: you look outside your aeroplane window and see the city where you're about to land from way up above, and comment on why so many people have pools in their backyards and see how big the freeways are and delight at all the parks and so forth. It's so fun! There's so much to see! But the last thing I'd expect to see during that moment is another plane landing at the same time as my plane on the runway right next to mine.
---
Image Cache: Australia has 12 C-130J Hercules turboprop medium-duty tactical airlift aircraft in its fleet, operated out of RAAF Base Richmond. The C-130J can carry 20 tonnes of cargo or 120 passengers, but it can also move when it needs to — as this video demonstrates.
---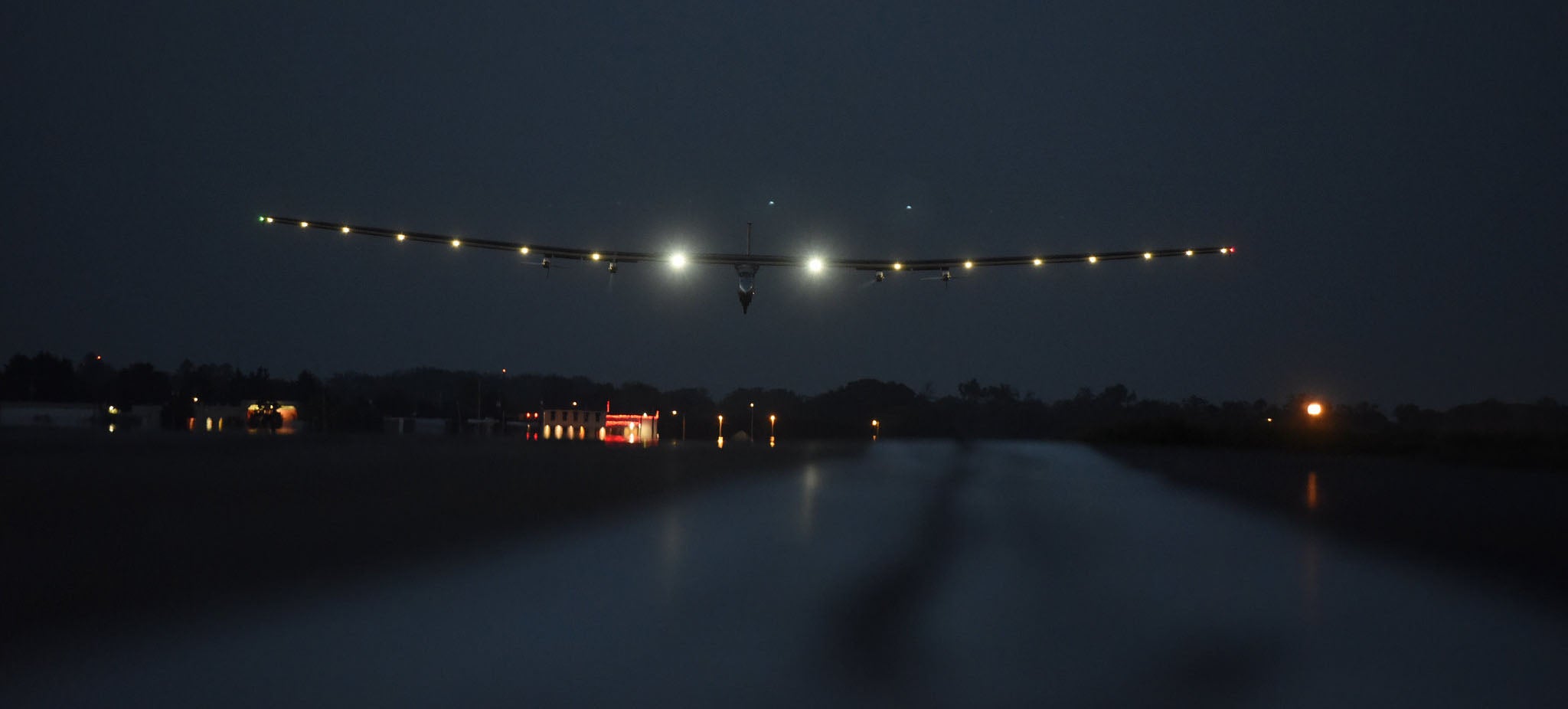 ---
Since last Friday, search teams have been gathering debris from the crash site of Flight MS804. Now, an Egyptian forensics official has admitted that from what's been recovered so far it seems likely there was an explosion aboard the aeroplane.
---
Video: Here's a British Airways Airbus A380 attempting to land at the Vancouver airport. You can see the world's largest passenger aeroplane make its final approach and come so, so close to the ground — but then decide to abort and make a go-around instead. It's incredibly impressive to see such a big plane make a manoeuvre like this.
---
Loading page