I never get sick of photos of the USAF Thunderbirds doing their thing because they make real life look way cooler than any sort of movie or video game or fake effects. This picture of four Thunderbirds doing the "Diamond Bottom Up Pass manoeuvre" is taken at such an angle that they don't even look like planes.
---
I'm not sure that CineFix included all the most visually awesome aerial dogfight scenes in their top 10 video for best dogfights of all time, but I do know that it's always fun as hell to see two flying killer bird machines try to take down each other in an incredible array of skill, weaponry, quick reflexes and masterful film editing.
---
The F-35 Lightning II is a comically expensive fighter jet with a host of problems but one thing you can't deny: it can sure look badass. Like badass in the being able to see a glimpse of the future today badass. Like badass as in this flying killer machine totally looks like it's from a sci-fi movie badass. Like badass, badass.
---
The US Marines says this photo shows a MV-22B Osprey preparing to take off on top of a mountain in New Mexico. I think the picture is fantastic, the rear shot makes it look like the Osprey is being contemplative and its rotors are splitting the Sun at the perfect angle. Everything almost looks peaceful.
---
What a perfect picture. The timing is perfect, the angle is perfect, the sky is perfect, the F-16 Fighting Falcons are perfect. I mean, the photo is so perfect that it almost doesn't feel real. Like they have been CGI'd to look like that. Or that they're toy models strung in the air. But, nope, they're real. And they're spectacular.
---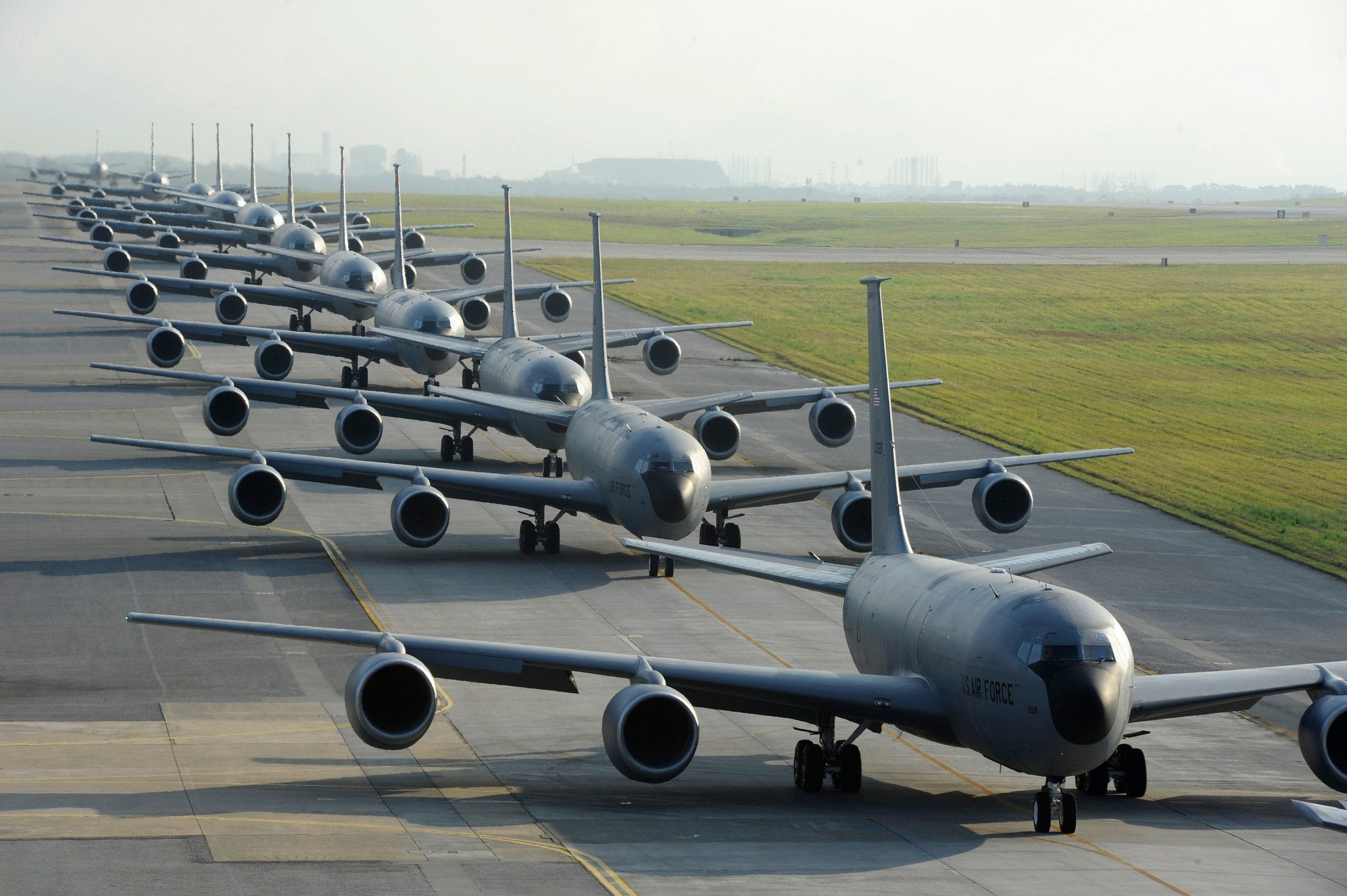 ---
Here's a really neat photo that shows a US Marines CH-53E helicopter during a training exercise at night that makes it look like the blades of the military chopper have been replaced with star-powered flight. It's like a helicopter of the cosmos that has the ability to create portals into another universe.
---