Loading page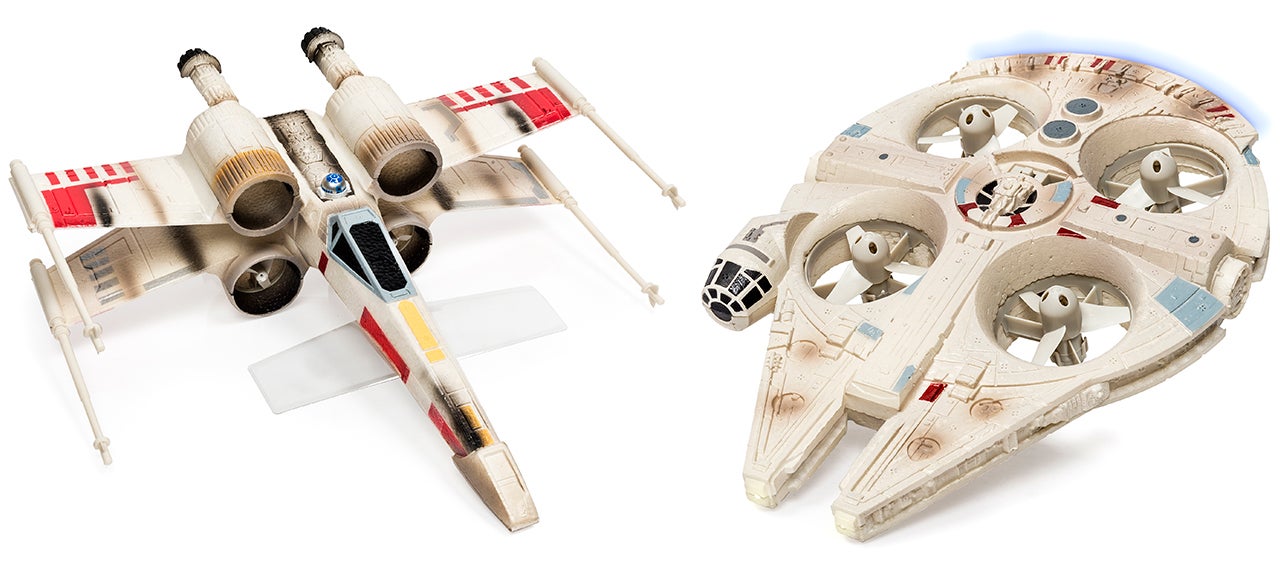 We've brought you lots of custom-built X-Wing and Millennium Falcon drones, but for those of who don't know the difference between a servo and a Dremel, these new flying toys from Air Hogs will let you easily fly a couple of classic Star Wars spaceships.
---
Borrowing a neat trick from the Bell Boeing V-22 Osprey, Spin Master has created a new RC plane that's able to take off and land vertically at the push of a button. The Air Hogs Fury Jump Jet's wings and rotors both rotate to point up, essentially turning the plane into a helicopter that can hover in mid-air.
---
A few weeks ago, we brought news of an experimental robot helicopter deliberately designed to crash without breaking. But what the researchers seemingly didn't realise is that Air Hogs had beat them to it with the company's Heli Cage toy that shrugs off crashes and always lands ready for takeoff.
---
Loading page