---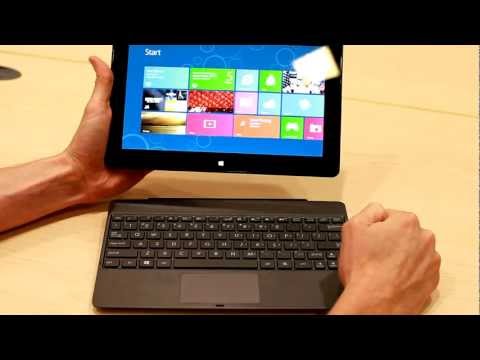 Asus' eye-catcher at Computex is no doubt the Taichi, but it's far from the only new product Asus is showing off, from touchscreen ultrabooks to a truly massive hybrid tablet/aio transformer.
---
With tablets, smartphones and touch-capable operating systems, you could be forgiven for thinking that touch-based computing is only a new phenomenon. In product terms, though, it's been around for quite some time, as this 1983 touchscreen all-in-one demonstrates.
---
MSI's historically been known more for their motherboards and the occasional hyperefficient netbook. But by bringing North America its first 3D Multitouch AIO PC in the AE2420 3D, the company's clearly making a statement. And it's a welcome one.
---
It's destined to become Fujitsu's flagship PC this year (at least in Japan), and while full specs weren't available what we do know about this all-in-one is that it requires passive glasses and has dual cameras for capturing 3D video.
---
---
You think you're better than me, TouschSmart 600? You think because you're now configurable with Core i7 720QM (1.6GHz) or i7 820QM (1.73GHz) processors – starting at $US1700 – that you've defeated the long-standing caste system separating man and machine?
---
The Asus EeeTop ET2010PNT has officially been espied in a promo shot, and it's apparently packing a multitouch 20-inch (1600×1000) screen and Nvidia Ion 2 graphics. Not too shabby!
---