Last night, the pilot of US Airways Express Flight 4560 was having some bad luck. The landing gear on his turboprop twin-engine plane just wouldn't go all the way down. So with some quick thinking and righteous piloting skills, he went in for a wheel-less, sparky touchdown, and pulled it off without a hitch.
---
Being a commercial airline pilot isn't as glamorous as Leonardo di Caprio would have you believe; in practice, it's more akin to long haul trucking than aerial acrobatics. So rather than force a human pilot to endure the monotony of maintaining course, a European research consortium wants to replace them entirely — with software.
---
Had the Wright Brothers foolishly chosen to build their original flyer from concrete, their names probably wouldn't have gone down in the history books. But South Dakota School of Mines & Technology students David Haberman and Tyler Pojanowski did, and they were the first to fly and safely land an 8kg remote-controlled concrete aircraft.
---
---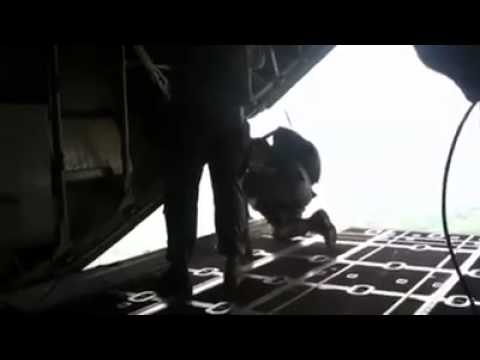 Wait for it. Wait for ittttt. Waaaitttt forrr itttt. Waai… and then boom, there it is. This poor guy accidentally deployed his parachute too early. So early that he was still on the plane.
---
Boeing's X-51 WaveRider Scramjet has had its share of bad luck. While its first test flight in 2010 went fine, the two that followed ended with unsatisfactory plops. Now, the USAF has just completed the fourth and final test, and the result was a screaming 370 seconds of scramjet glory and literally hypersonic speeds.
---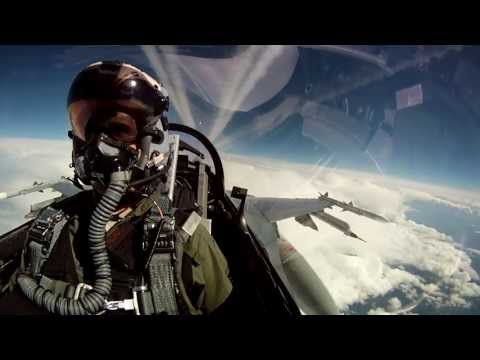 Goose only wishes he had moves like these. This stunning dash cam footage from an F-16 attached to the 51st Wing captured some intense aerial action at the recent Red Flag-Alaska exercises — including mid-air refuellings, targeted bomb strikes, low-altitude flybys and even a cameo appearance by a B-2 stealth bomber.
---
---