Video: The pilot of this flight from the German airline TUIfly managed to correct a sudden dive while landing at the Madeira International airport, one of the hardest in the world. Crosswinds were so strong that he could only managed to get the plane completely straight a few seconds before touching the ground.
---
Aerial firefighters are some of the most badass pilots out there, flying through smoke, extreme heat and turbulences, in often battered aeroplanes to drop water with amazing skills and courage. Sometimes, however, they get to do fun stuff like this: put out a semi truck fire on a road in the middle of nowhere.
---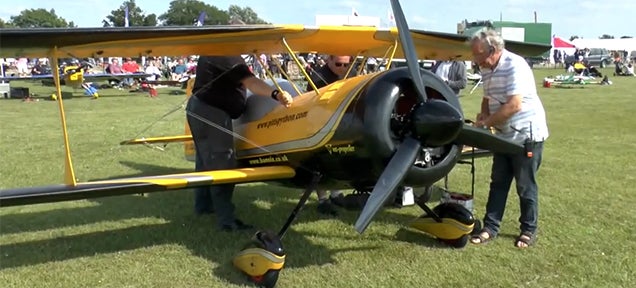 ---
Video: This clips shows the emergency descent of Jetblue flight 1416, which happened on 18 September. Seeing those oxygen masks going down as the cabin fills up with smoke — after one of the engines stops! — is the beginning of one of my worst nightmares. Yet, all passengers seem completely calm about it.
---
Commercial airliners (and other high-altitude craft) are pressurised for a reason — along with it being a fair bit colder up there, there's less oxygen for us to breathe. Above 10,000 feet (3000m) It doesn't take long for a condition known as hypoxia, or oxygen deprivation, to set in, causing a range of symptoms that replicate intoxication.
---
A preliminary report by the Dutch Safety Board into what caused the devastating crash of Malaysia Airlines flight MH17 has confirmed what many already feared. The report explains that the plane was downed by "a large number of high-energy objects that penetrated the aircraft from outside", causing it to explode in mid-air. All 298 passengers and crew aboard the flight were tragically killed.
---