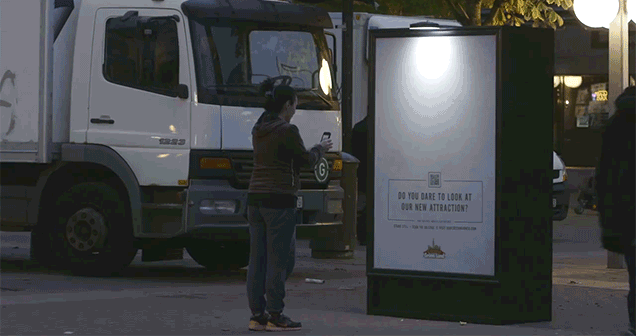 Giant poster ads are bad enough. But they're even worse when they suddenly come to life and attack you. As far as terrifying pranks go, this one is pretty high up there. And it just keeps getting better.
---
New York sometimes feels like an archipelago of multiple cities — cities, which, unless you have a damn good reason like work or your friend's band, you rarely visit. So for its latest ad campaign, NYC isn't going after out-of-staters. It's going after the lazy locals who never visit any neighborhoods but their own.
---
IKEA, in general, is a frightening place, a bizarre isolated world unto itself filled with sad, desperate people. Sometimes, I feel like I'll never make it out of that maze alive. That's what makes this ad from IKEA Singapore, promoting its late-night shopping hours, one of the best Halloween ads I've ever seen.
---
Video: Here's a clever ad from Philips for their smart Hue light bulbs. It shows how much the living room has changed since the invention of the light bulb: TVs get flattened, furniture evolves, people's clothes follow trends, etc. but the light bulb stays the same. Well, we know that's not exactly true but it's a cute ad nonetheless.
---
Here's one of those ads that make you go, "those damn consumerism pimping bastards actually came up with an annoyingly clever idea." Volkswagen outfitted bumper cars with its City Emergency Brake technology so that when you try and bump another car, the ultrasonic sensors would force the bumper car to brake and stop itself.
---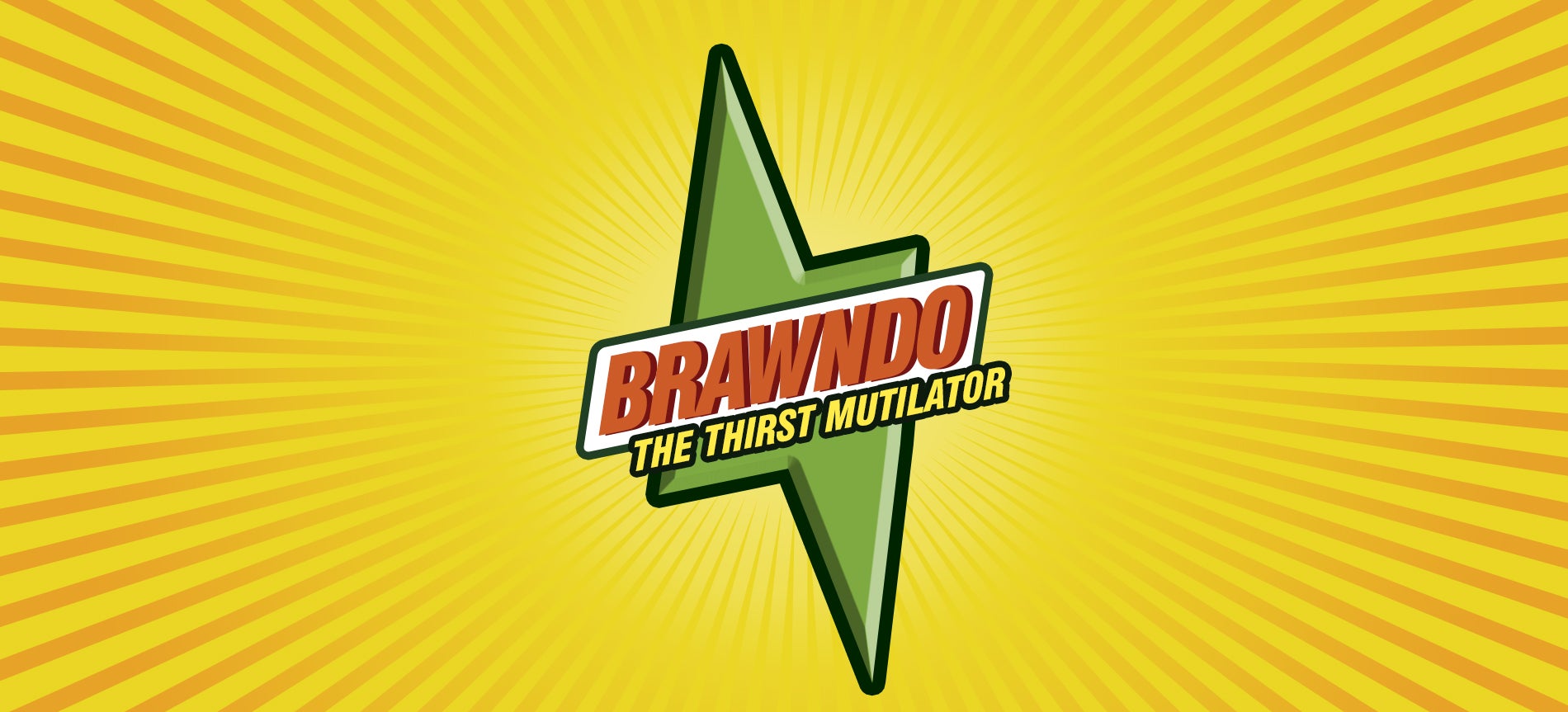 If you look closely in Mike Judge's under-appreciated (albeit slightly cruel) masterpiece, Idiocracy, you'll notice countless little logos from the future. These are the handiwork of graphic designer and former advertising professional Ellen Lampl.
---
It's an obvious stunt. Nestle Fitness outfitted a woman with a bra camera to show just how many people sneak a glance throughout the day. Spoiler! It's a lot of random eyeballs. Why did they do this? Nestle Fitness says: to remind women around the world to check their breasts regularly to help prevent breast cancer.
---