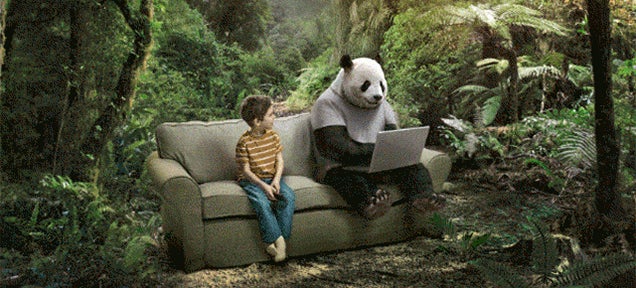 ---
Walk around New York City, and you're bound to see the work of these "wall dogs" — the men and women who paint billboard-size ads by hand, high above the city streets. Their work is exacting, and the places they paint are terrifying. Don't watch this if you're afraid of heights.
---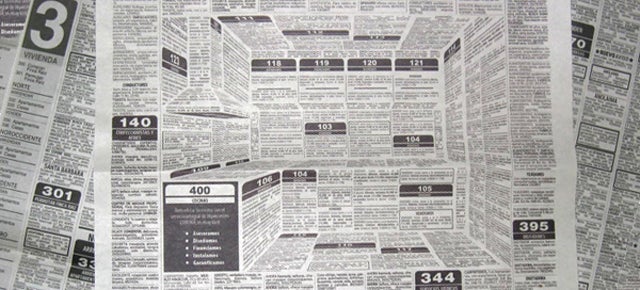 As far as newspaper ads go, the classifieds are an especially boring section of tiny text and identically spaced columns. But it doesn't always have to be so! This ingenious little ad for Corona's kitchens by Colombia-based designer Felipe Salazar plays with the geometry of classified ads. An entire kitchen, complete with gas hood and stove, pops right out at you. You can't do that with Craigslist.
---
In a time when a company's brand is seemingly more important than its products, there's emerged an ugly trend where advertisers slap together a stock footage highlight reel designed to emotionally connect consumers to a giant corporation. It feels kind of icky, and this wonderful parody by stock footage company Dissolve perfectly illustrates why.
---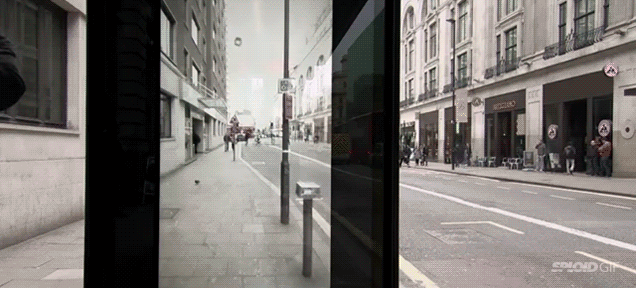 ---
If you've never kept a diary or journal before, a pregnancy is probably a great time to start. Not only because of all the new experiences, but it will also probably come in really handy if and when you decide to have a second child. And what better place to document your thoughts than in a journal that's growing right along with you?
---
To help drive home the point that you shouldn't ruin a movie by talking, using your phone, or snacking excessively loud, Coca-Cola created a fake movie trailer featuring people in the actual theatre disrupting the action on screen. It served to drive home the clip's tagline: "When you make noise during the movie, you become part of it."
---
Audi's luxury vehicles include a neat night-vision system that will automatically warn drivers about hazards on the road. And to drive home just how life-saving it can be, the company's ad agency created a brilliant billboard in an airport with a secret hazard that was only revealed to passengers when they got closer and closer.
---