Aperture, Apple's pro software for cataloging and editing photos, is being put out to pasture. The move is indicative of what many see as the company's continuing drift away from robust, capable software. But there probably won't be many tears shed for good ol' Aperture, which always seemed to be running an uphill battle.
---
Adobe's Creative Cloud suite of design, photography and other software has had a massive overhaul overnight. 14 updated desktop apps, three new and unique iPad apps, and for the first time ever some hardware — an interactive ruler and pressure-sensitive artist's pen — combine to create a pretty compelling reason to ditch the old software and move into the cloud.
---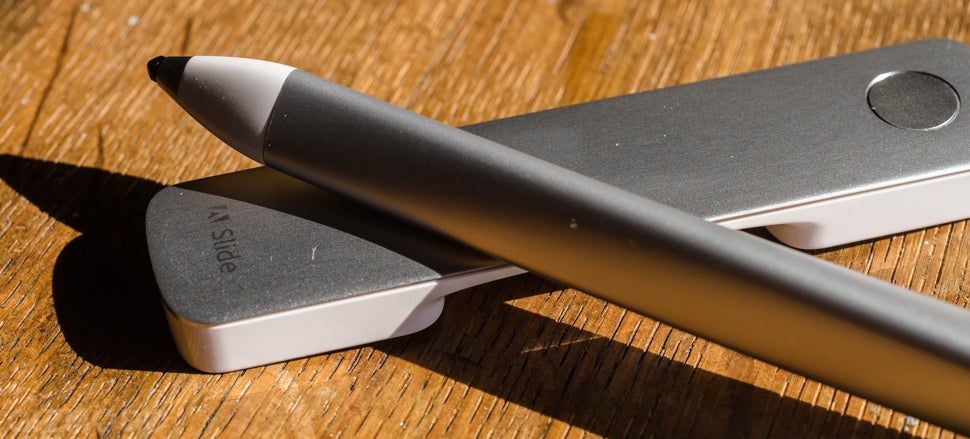 Last year, Adobe took its first foray into the hardware world with two cutely named digital drawing devices, projects Mighty and Napoleon. The software giant is now ready to launch the fully formed duo under new monikers. Meet Ink and Slide. They're (mostly) pretty great.
---
Adobe is announcing a new release of Photoshop CC today. It comes with one particularly cool feature: the ability to automatically select the out-of-focus areas of an image.
---
Adobe has released three new iPad-only creative apps today. There are two drafting and sketching apps that are partnered with some neat hardware, and a robust photo editing app called Photoshop Mix, which borrows some of the tools and workflow from its desktop big brother.
---
Selfies may have exploded in popularity, but the majority of them still suck. Now, though, software from MIT, which uses professional portraiture photography as inspiration to create dramatic images from humble snaps, could change that.
---
Everyone with a cool new idea or vision wants a concise and beautiful video to illustrate their story and broadcast it to the world. But, oh, right — you suck at all things visual and just learned how to make something move in After Effects. Adobe's new iPad app, Voice, is there to hold your hand in the making of presentation videos.
---