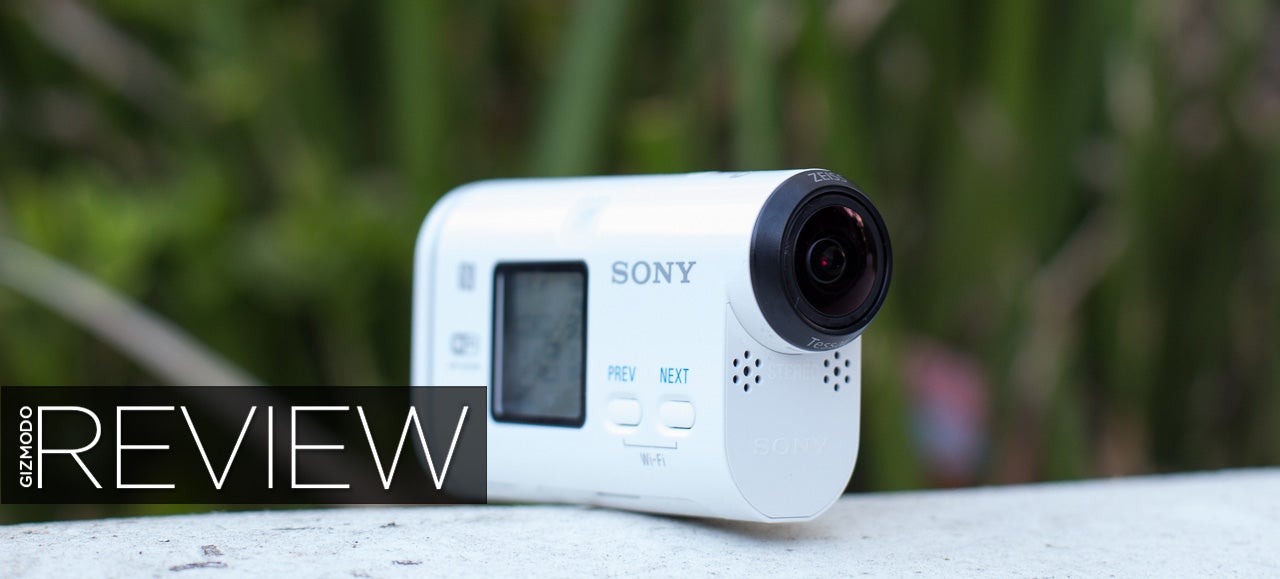 For years, if you wanted an action camera you would buy GoPro by default. And for good reason! Sony has caught up in a hurry though. Its newest entry into the increasingly crowded field looks like it might be one of the first legitimate GoPro alternatives. It just depends on which compromises you're willing to make.
---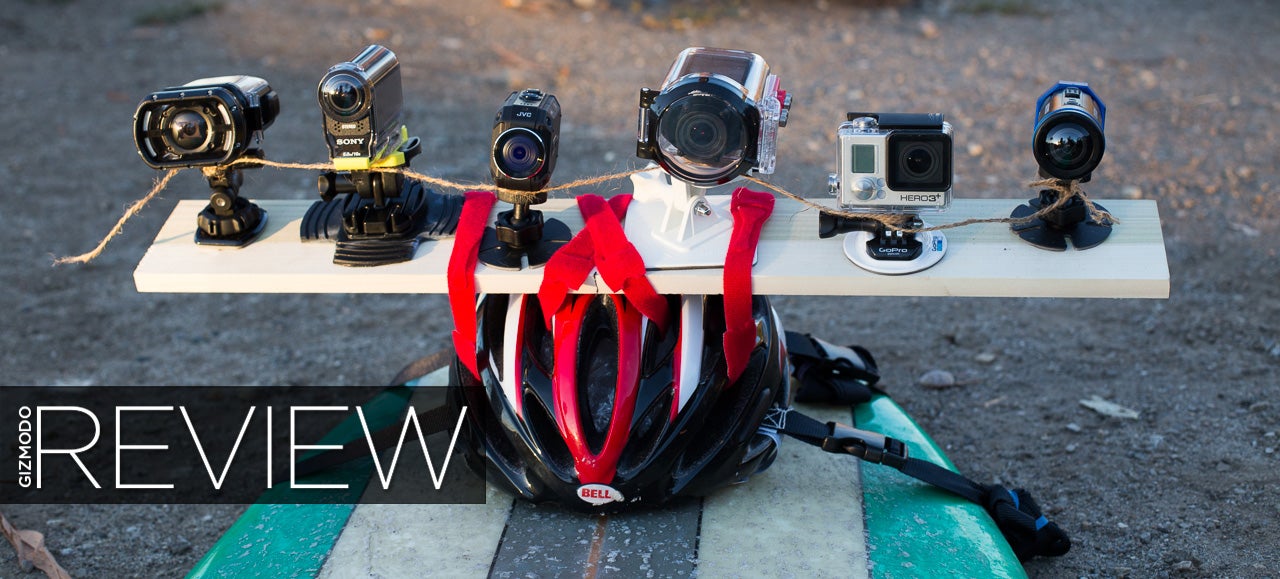 ---
GoPro is the best-selling camera in the world, because, like a good date, you can take the tough sucker anywhere. Just mount it on your surfboard/snowboard/bicycle, and it will snag back dope fisheye footage for your bragging video. Handholding a GoPro, however, yields shaky results.
---
So far, Sony's Action Cams have failed to make a significant challenge to the GoPro: the challenger just isn't a better product. But the company bets that if it can develop enough cool accessories and mounts for its Acton Cam line, maybe — just maybe — it will find its market. And we have to say the optional wrist-mounted controller for Sony's latest AS100V action cam is a neat idea.
---
Liquid Image has a new action cam coming out in June. It looks very not-unlike a GoPro. It shoots 1080p video at 30fps or 720p at 60fps. Nothing so outstanding there. What's unique, though, is that it will attach to a 4G module. In other words you can instantly stream video from anywhere. That means your friends can watch you faceplant in realtime. Fantastic!
---
Ion may not be the first name you think of when it comes to action cameras (or the second), but the company has been around for a few years. The original Air Pro came in third in our action camera Battlemodo back in June of 2012, but it left us hungry for better image quality. The Air Pro 3 might just satisfy.
---
Last year, when GoPro's Hero 3 Black edition emerged victorious from our intensive Action Camera Battlemodo, we noted that while it won, we had some gripes that nearly cost it the crown. This year, GoPro is releasing the Hero 3+, and it address almost all our concerns.
---
Exactly a year ago, Sony dove into the GoPro-like adventure camera market only to leave us wanting a little more from its tiny Action Cam. The new AS30V comes with a few new features, including GPS connectivity and higher-resolution 12-megapixel stills. Is that enough to finally make Sony's Action Cam a real competitor?
---
Garmin's new Virb action camera enters a crowded market with good options at the top (GoPro Hero3 Black Edition) and bottom (Monoprice MHD) of the price range. It's a little late to the game, but it has enough features that you might consider it against the alternatives.
---
With a succession of budget rivals nipping at its heels, GoPro has announced a new software package and mobile app for its customers that will make movie creation and management easier. The GoPro 2.0 App and GoPro Studio beta will be released on Wednesday and in the next two weeks, respectively. We spoke to GoPro's Director of Communications Rick Loughery about the new products and what he makes of Kogan's $119 action cams.
---