Oh man, this video is absolutely horrifying. Put together by AAA, it shows how distracted teenagers are when they drive. You see drivers take their eyes off the road to text, people ignoring cars while they're on the phone and a lot of them just not paying attention at all. You get to see the side-by-side of what they're doing vs the dash cam footage of the car.
---
"Rational expectations" is a term commonly thrown around by economists trying to work out why people do stuff. It's based on the idea that individuals weigh up the pros and cons of a certain action, and use that to make a decision. It's one of the fundamental underpinnings of a free market economic model, but as this app proves in miniature, it's also bullshit.
---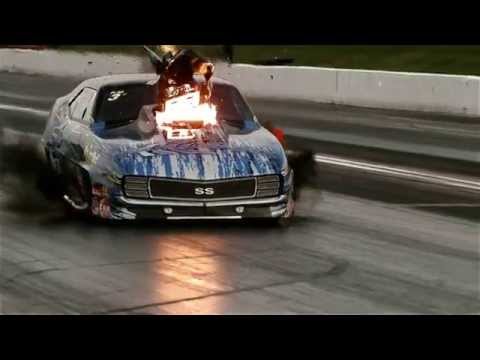 Video: The NHRA put together this gnarly video compilation of wild rides from the first half of the 2014 season and it's just nuts. These drag races look a lot more like horizontal rocket launches crossed with the flames of Ghost Rider than the cars you and I drive.
---