Loading page
Video: I've always thought that the Visual Effects Academy Award was one of the more important awards out there: after all, it's championing the technology and approaches to film that makes fantasy into visual reality.
---
There's a little trophy shop called Aardvark Laser Engraving down the street from our office in Oakland. It's small but bustling, and its windows are stuffed to the brim with awards made of all kinds of materials and in any shape you can imagine: chalices, orbs, golfers, gavels, apples and plaques. Plenty of plaques. They are engraved to award the Club DJ of the Year, the newest member of a local Freemason branch, one mysterious trophy just says "Rifle Expert", and there are plenty of heartfelt engravings to spouses, family members and retiring co-workers.
---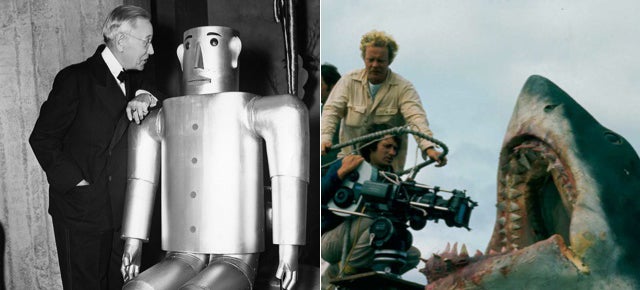 ---
CNET thinks they've snagged a photo of Apple CEO Steve Jobs schmoozing at the Academy Awards. Does this mean the iPad's going to make a last minute appearance in those outlandish $US85,000 gift bags? Updated: It's him.
---
Loading page