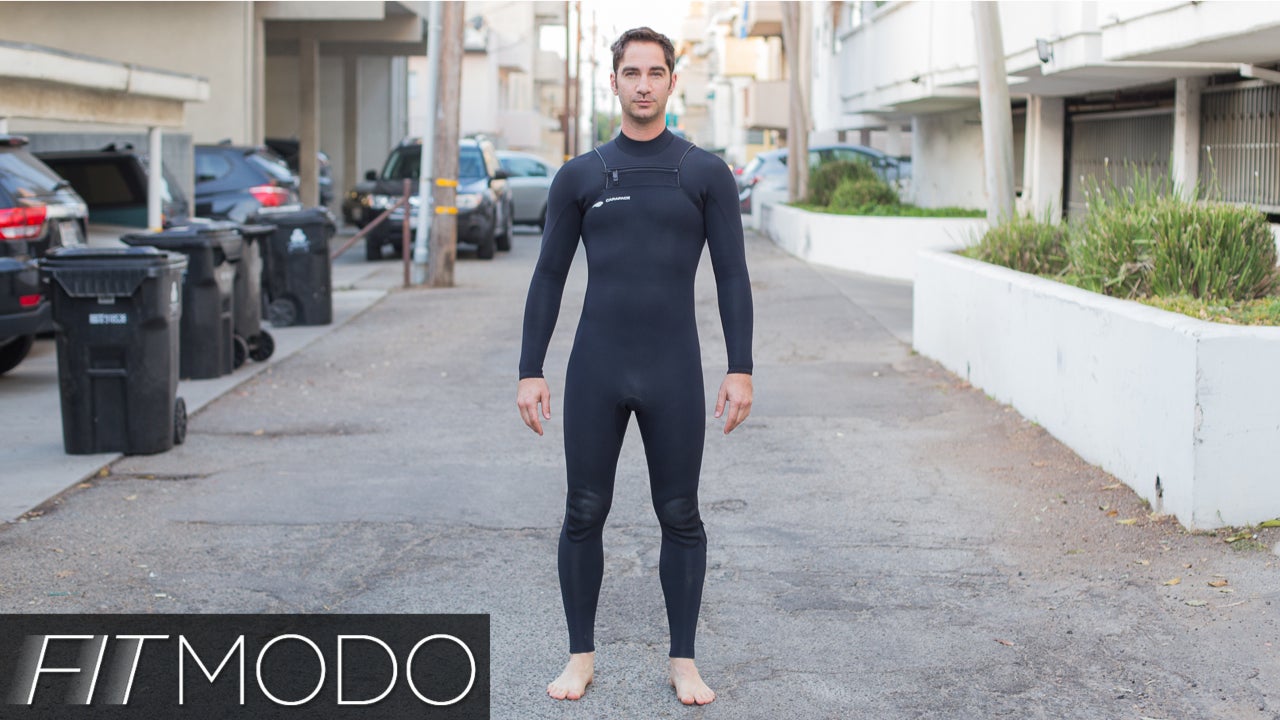 I don't know if I'm just weirdly shaped or what, but I've never found a wetsuit that fits perfectly. Sometimes it's just a nitpick — as in it's just a bit too tight one place, or a little baggy somewhere else — and sometimes I'm right in between sizes for a brand and can't wear any of their suits (I'm looking at you, O'Neill).
---
It's summer. You decide to go somewhere where you can finally try surfing. You book tickets; you line up lessons. Boxes: checked. You show up, and your first lesson goes really well! You stand up a few times, and you actually ride a few waves! You're hooked, and you can't wait to surf again tomorrow. Just one small problem: You wake up in the morning and you can't lift your arms above your head.
---
We all know that proper hydration is important. Every cell in your body depends on water to function properly and, when you run low on H2O, systems start crashing. Most of us drink enough fluid to stave the bad stuff off, but when you exercise and start sweating, the equation gets a little more complicated.
---
The annual Consumer Electronics Show is weird by nature, due to the many, many weirdos that populate the show and the naturally strange locale of Las Vegas. That weirdness sometimes rubs off on the vendors, and this year it's Sony that has the bug. Here's the weirdest video of CES 2014 so far.
---
We all know by now that poor posture can have long-lasting health impacts, and that sitting- and standing-up straight are important. We lead sedentary lives, but the Lumo Lift is here to save you from death-by-slouching.
---
---
Sure, that Jawbone or Fitbit on your wrist/pants will tell you how many steps you've done in a day, but what if you want to go crazy and look up a whole bunch of data about how you're actually moving about? That's where Notch comes in: the new triangular tracking gadget that connects straight onto your clothes.
---
The Basis B1 band was already one of the best activity trackers you could buy, with a few caveats. In the last few months, it's taken significant steps towards becoming even better; in November the B1 improved how it keeps track of your exercise habits, and starting this month,it will be able to tell the difference between REM sleep, light sleep and deep sleep.
---
Raise your hand if you kept all of your New Year's resolutions in 2013. Good, ok, now only raise your hand if you weren't lying just now. Ahh, nice to see both of you. We always start the new year with the best intentions but, man, old habits die hard. Let's see if we can do better this year. Here are five tips that might just help.
---
---