Loading page
Video: CineFix's 8-bit movie series are always good but this one on the original Star Wars trilogy is especially awesome because for each movie, the graphics get a little bit better as if they were progressing from like the original Nintendo to Super Nintendo. It's also great because I'd watch this entire trilogy in 8-bit before I even thinking about watching the prequels.
---
Oh my god. Since Mad Max: Fury Road was essentially just a linear car chase scene that went in one direction and then turned around and went back in the other direction, can you imagine how perfect a side scrolling video game it would make? Add all the crazy vehicles and the weapons and Furiosa and it would be the perfect video game to play.
---
The Fast & Furious movies today are fun, blood pumping action movies with a few car scenes spliced in. But the original movie that kicked it all off, The Fast and The Furious, was pretty much all about cars. This 8-bit racing game version sums the movie up pretty well. I would have loved to play this game as a kid.
---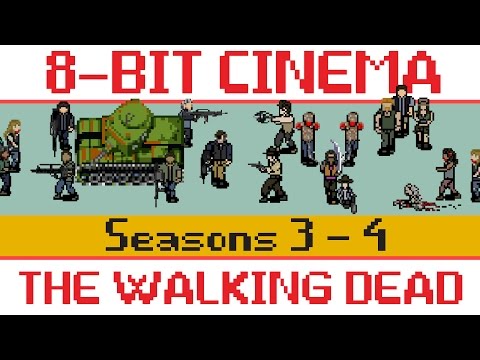 Video: CineFix is back with more 8-bit zombie deaths of The Walking Dead, this time focusing on season 3 and 4 (aka when the show left the farm and actually turned semi-decent for a little bit), and they sum up the story quite nicely. Zombies die, people die, a prison is taken over and Rick's gang fights a tank and a crazy person and somehow wins.
---
Everyone's heard the stories about those guys who play entire concerts on their Game Boys, or who recompose symphonies onto NES cartridges. 8Bitone is kinda like that, except on your iPhone, and without the social suicide aspect.
---
Loading page