The cultural explosion that is Game of Thrones has spawned countless passion projects: the Wiki of Ice and Fire, heavy metal covers of the intro music, artisanal hair braiding lessons. But these GIFs from classic scenes in the show's three series, recreated as 8-bit computer art, would have to top the list. Beware, spoilers abound below.
---
As usual, every single time I see one of these movie remakes as an 8-bit retro game I feel the nostalgia of playing something that I never played. Their version of Inception is, once again, impeccable. I wish these people made games instead of just videos.
---
---
Somebody please license The Big Lebowski and make this 8-bit isometric adventure game.
---
Deadmau5 has some pretty funky tunes to start with, but throwing some 8-bit retro-perfection at it only serves to make it better.
---
I really really really really really really wish this 8-bit retro style video game version of Quentin Tarantino's Pulp Fiction were real. No, really. REALLY.
---
---
There's a very good chance that if you're a fan of Star Trek, you're also a fan of video games. And even if you didn't grow up in a time when 8-bit graphics were mind-blowing, it's still easy to love this condensed re-telling of J.J. Abram's first Star Trek movie as told via the original NES.
---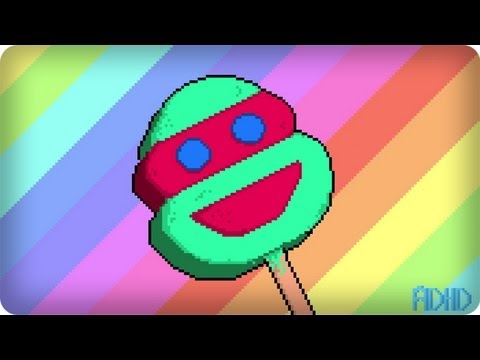 It's every generation's responsibility to grow old and talk about how growing up back then was so much more fun than growing up today. THESE KIDS KNOW NOTHING. All they do is stare at iPads and play crappy games by swiping on giant phones. At least we '90s kids stared at televisions and played crappy board games by tapping a plastic button, right?
---
Releasing an album is a brutal, labour-intensive process, rife with sleepless nights and self doubt. For Dale Earnhardt Jr Jr, the Detroit indie pop band whose latest EP, Patterns, came out on April 16, stress relief came not from cigarettes or sizzurp, but from an 8-bit plugin.
---