Loading page
If you have a new (and probably quite expensive) 4K HDR TV, then 4K video is amazing — it looks incredible. But to watch a 4K Blu-ray, you need a 4K Blu-ray player, which can set you back quite a few hundred dollars more than regular Blu-ray. If you do want to make that investment, though, the cheapest 4K Blu-ray player actually does a lot more than just play movies. You can buy a 4K-toting Xbox One S for as little as $399, a full $200 cheaper than the least expensive Blu-ray player on sale in Australia today.
---
Slowly but surely, after years of waiting and angst, 4K is becoming a thing. Ultra HD Blu-ray discs are already available in stores around the country — at a moderate price premium over a standard Blu-ray or DVD — and Netflix's repertoire of 4K content is growing and growing. The Panasonic DMP-UB900 is a 4K Ultra HD Blu-ray disc player that not only promises amazing improvements in picture quality, but also the best sound, including for 7.1-channel home theatre systems, as well as a design that'll be at home in the most distinguished and serious home theatres.
---
Video: Watching lightning streak across the night sky is already one of Mother Nature's most spectacular displays. But photographer Ron Risman has managed to improve that natural pyrotechnics display with a stunning 4K video of the spectacle that's perfectly edited and synced to a rousing soundtrack.
---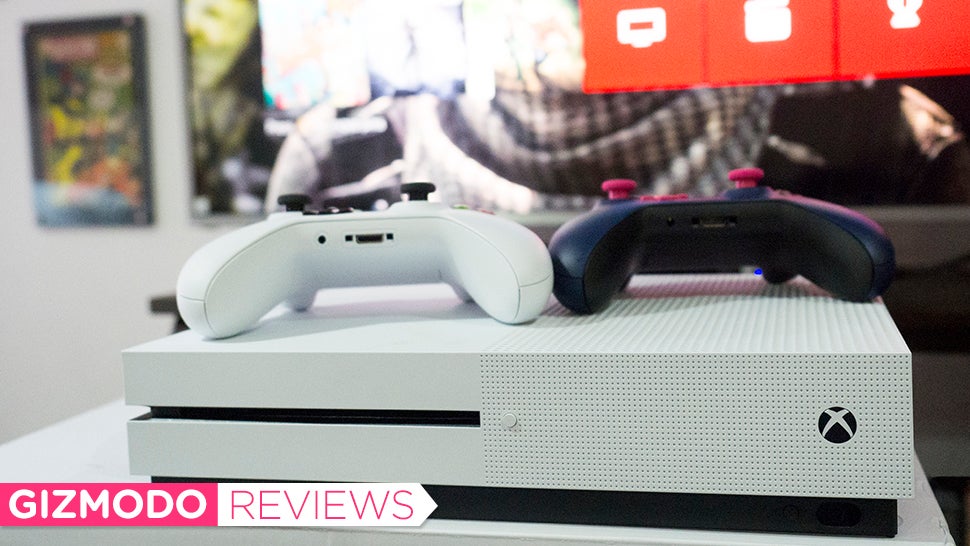 All images: Alex Cranz/Gizmodo There were very few complaints when the original Xbox One was announced, and it failed to do 4K. In 2013 nobody really cared about HD's successor. Not unless they'd spent thousands of dollars on one of the few 4K TV sets available at the time. Yes, the best consoles have a habit of being future-proof (see the PS2 playing DVDs and the PS3 playing Blu-ray), but in 2013, 4K seemed too far in the future for anyone to care.
---
When you watch a 4K TV, more often than not you're not actually watching 4K content — broadcast TV, the vast majority of YouTube and Netflix, even Blu-ray video is a long way off the top quality able to be displayed on a high-end 4K HDR display. The secret sauce in Sony's new Z9D 4K HDR Android TV — that's a mouthful — is a new imaging processor that is 40 per cent more powerful than the previous generation, enabling some software tweaks that intelligently detect objects in video and adjust colour and contrast appropriately.
---
30 centimetres, by 30 centimetres, by 10 centimetres. That's how big this 4K-friendly, Intel Core i7-toting, dual SSD-booting, Nvidia GeForce GTX 1080 SLI-ing gaming rig is. The only problem? The case itself cost more than the $US3500 of high-end PC components inside. Built for an Australian hardcore PC enthusiast and engineer, it's a prototype for what could well be the smallest 4K gaming PC that money can buy.
---
The guy next to me huffed loudly — an explosive grunt of displeasure that had me halfway between amusement and horror. We were in a meeting room at the Hilton in New Jersey, seated in front of a giant TV with a giant sound system, and we'd just seen footage played back on Panasonic's UB900 4K Ultra HD Blu-Ray player. Compared to the competitor, it had performed well and everyone in attendance was eager to get their hands on one for testing at home.
---
Loading page