---
Good morning, reader. This is a HAL 9000 replica computer. It became operational at the ThinkGeek Plant today, and it's built with the same illustrations and blueprints as the one used in 2001: A Space Odyssey.
---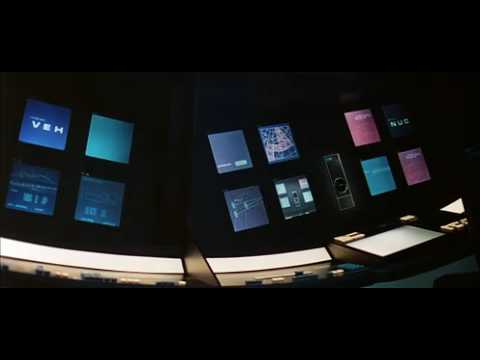 ---
Here, apropos of nothing, is an excellent photograph of Stanley Kubrick directing his actors inside a giant centrifuge on the set of 2001: A Space Odyssey. It's a hell of a set and a hell of a movie. [Mappeal]
---
Your desk. A lone ray of sun shines upon it. Tension squeezes the air. Your pencils tremble. Your pulse quickens. Mysterious forces of the universe are at work. And there it is: a black plastic monolith. Dare you touch it?
---
Here's some interesting context for Hamilton's watch: they recycled the design from a clock they originally made for 2001: A Space Odyssey. Director Stanley Kubrick was notoriously pernickety about design, so what was good for him is good for us.
---