Scientists have discovered a new species in which the female is the individual who has the penis and the male has a vagina-like opening. According to Kazunori Yoshizawa — from Hokkaido University in Japan — these cave insects are the only documented beings in the planet with this surprising feature.
---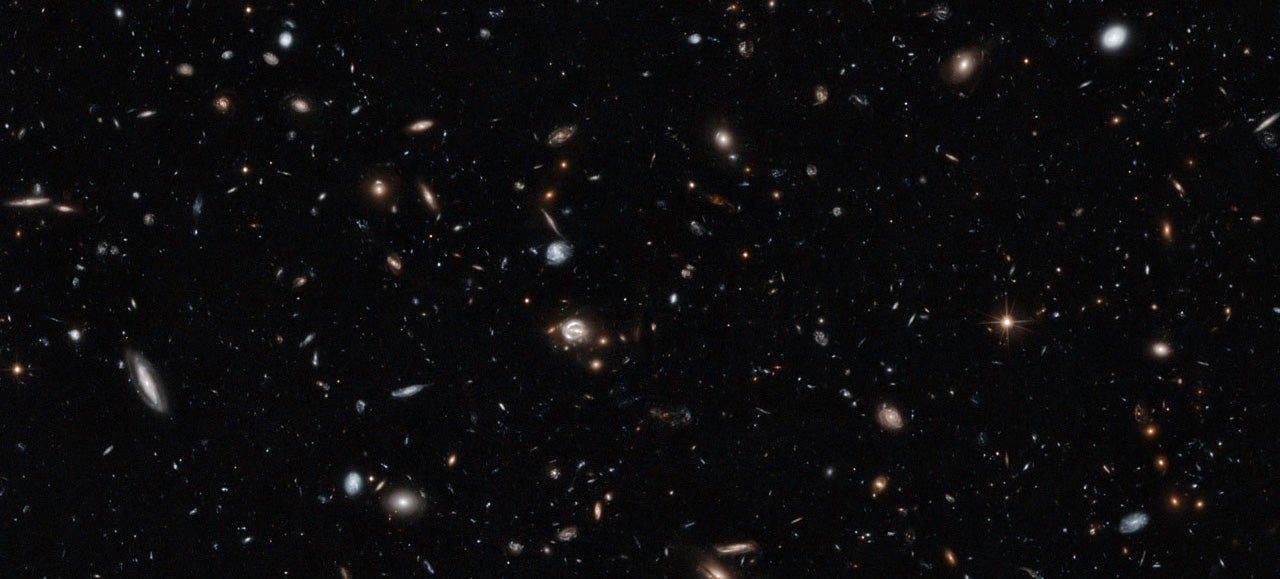 This is a new picture taken by the Hubble Telescope that shows us the universe in more detail than we've ever seen it. It's a 14-hour exposure that shows objects at various stages and distances in cosmic history — showing tiny objects that would appear a billion times fainter if looked upon with our weak human eyes.
---
We're all familiar with the classic springtime tradition of sending Peeps to their noble deaths via microwave, but that's getting a bit old. How about a total vacuum instead?
---
We've successfully engineered giant robot arms for building cars on an assembly line. But smaller mass-produced items — like electronics — still mostly rely on the nimble hands and fingers of a human. Building and controlling robots on a very small scale is still very difficult, but a company called SRI International may have found a clever solution using magnets.
---
You wouldn't think that a four-wheeled car would go faster if one of its wheels didn't touch the ground. Or if its axles were bent. Or if it was designed to grind against a wall. You would be wrong, and here's the science to prove it.
---
Science is our route to understanding the world around us — but sometimes, even the sharpest minds need a while to explain the weirdest discoveries. Here are ten amazing findings that remain unexplained by science.
---