Loading page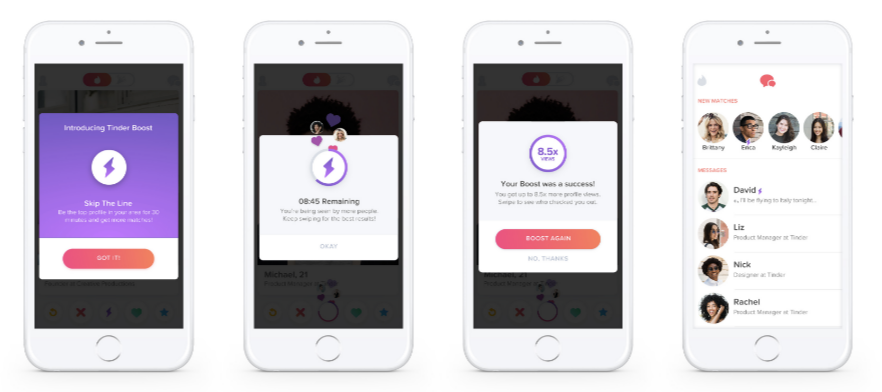 Tinder's latest features have a very specific feel: They could lead to innocent fun, but really, they're just a cover for far filthier activities. Tinder Social, for example, was touted as "a better way to go out with friends", but it was really just an orgy finder. And the app's newest foray, Tinder Boost, is no different.
---
The Federal Bureau of Investigation thinks Russian hackers may have targeted the mobile phones of US democratic party officials, according to Reuters. The US government also blamed Russia for the hack on the Democratic National Committee, which exposed a trove of embarrassing internal emails and documents.
---
Earlier this year, WhatsApp betrayed its longstanding commitment to privacy when it announced that it would share user data with its parent company Facebook for the purpose of selling ads. Yesterday, a German regulator announced that it is putting the brakes on Facebook's plan.
---
A few days ago, we spotted a Google logo and the outline of a phone in Sydney's Circular Quay, with a photographer snapping away. Matching those same phone-shaped images we've been teased with, Google's Aussie Twitter account is now dialing up the hype.
---
---
Instagram did such a good job of completely ripping off Snapchat's stories feature that you might think the two features work exactly the same. Well, I've got some bad news for you: Your Instagram stories are totally public.
---
It felt like déjà vu on Sunday night when Vodafone suffered a network outage that affected its mobile services nationwide. Customers experienced problems with data, texts and calls for seven hours, harkening back to the telco's 'Vodafail' days. Vodafone is now doing damage control by giving every mobile customer 2GB of bonus data. Here are the details.
---
Texting while driving is is illegal and dangerous. Cut down on the risks with the Montar Air Qi Wireless Charging Car Mount.
On sale for just $72.99 AUD [$54.99 USD], this wireless charging mount lets you navigate hands-free, and as an added bonus it charges your phone too.
---
You've landed somewhere brand new, and you're ready to explore the new city, but you have absolutely no idea where to start. This is where your trusty smartphone comes in. There are loads of cool travelling apps you can use to help you find awesome spots around town. Here are 9 of our favourite apps for discovering new places in unfamiliar surroundings, beyond what the more well-known travel guides have to offer.
---
Loading page