Remember how fun Bump was in the early days of iPhones? Probably not because it was silly and kind of dumb, but based on a new Apple patent application, you could soon be exchanging any kind of data with any type of gesture, from hugs to high fives — and it actually makes sense.
---
There you are, visiting a remote cabin, when it's time to poop. You walk into the bathroom and there's a toilet seat, like normal, but underneath it is nothing but a hanging plastic bag. What do you do in it and how do you dispose of it after? Don't worry, IndefinitelyWild is here to help you poop properly.
---
Are you excited for our virtual reality future? Well, don't get too excited just yet. Because there are hidden dangers! Or at least that was the message from this hilariously alarmist NBC News segment from 1996.
---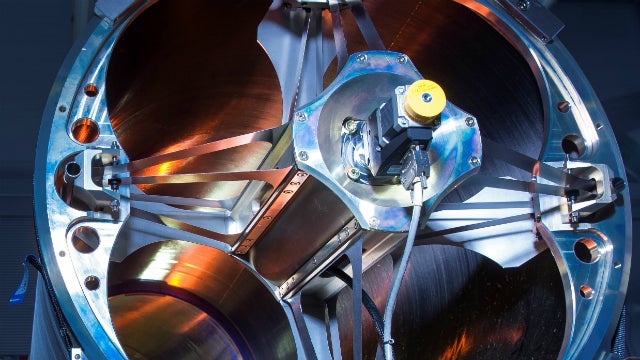 Here comes yet another drone-zapping laser: A German missile manufacturer built this Death Star-like beam to protect world leaders. And it works, too: in a field test, it took down a mini-drone in three seconds flat.
---