The weather and lighting conditions on a snow-covered mountain can change in a heartbeat. But instead of carrying around a small collection of swappable tinted goggle lenses to match the conditions, UVEX's new Snowstrike VT goggles employ a thin LCD in the lens that can instantly switch between clear, red, blue and violet tints.
---
Maybe the solution to touchscreen displays that don't get washed out in direct sunlight is to skip the screen altogether. Researchers at Aerial Burton are working to perfect a new kind of display technology that uses lasers to produce 3D pixelated images that appear to hang in mid-air and are still visible no matter how bright it is outside.
---
Everyone knows that isolated networks aren't perhaps as secure as people hope. Now, a security researcher has developed a way to route data from a closed network using just a computer monitor and some humble FM radio waves.
---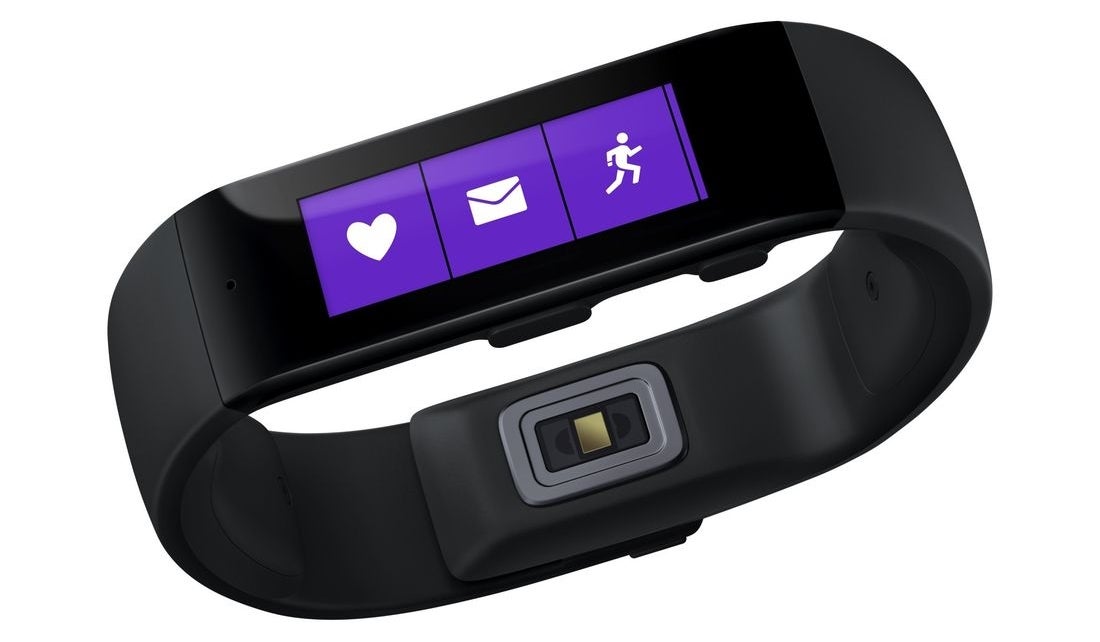 Yes, we just got done telling you all about some Microsoft Band rumours, but don't bother with those: The Microsoft Band is officially official. The 10-sensor fitness tracker, which should last two days on a charge, will go on sale tomorrow for $US200.
---
When's a screen not a screen? When, err, it's made of thin air we suppose — like this touchscreen, which is constructed from light and ultrasound vibrations alone.
---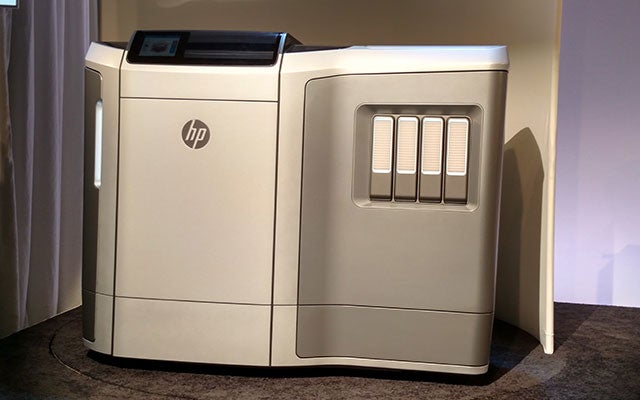 Today, HP announced a new technology and 3D printer it thinks is going to revolutionise the industry. This massive machine isn't meant to sit in your home, but rather be a new piece of tech in the arsenal of additive manufacturing. Using a new technology that HP calls "Multi Jet Fusion", the company says printing something that would have taken days will now only take hours.
---
You can be relatively certain the water inside a bottle is clean and pure when you first open it, but what about when you refill it from a tap or drinking fountain? That's where a water filter can help prevent you from getting sick, or just save your taste buds. And few look as easy to use as the WaterBean, which slips into a bottle and purifies the water with a few seconds of shaking.
---
The corkscrew, like so many other inventions, was borne out of necessity. For as long as we have sold wine in glass bottles sealed with cork stoppers, consumers have struggled to easily remove those corks. As soon as the earliest glass bottles arrived in late 17th-century England, inventors began dreaming up instruments to ease the removal of corks.
---
If you're buying an LED lightbulb, you often have to pick between splurging on a fancy one or saving money by buying whatever's cheapest. Cree's original LED bulb is one of the rare LED lightbulbs that works well and costs next-to-nothing, and now the company is offering an even cheaper version.
---