---
An undercover investigation by the BBC's Panorama team has found that Apple is still failing to protect those that work at the factories of its parts manufacturers.
---
Google's Cardboard VR headset is great and getting better. Now, you can tour Street View using its budget virtual reality hardware too.
---
---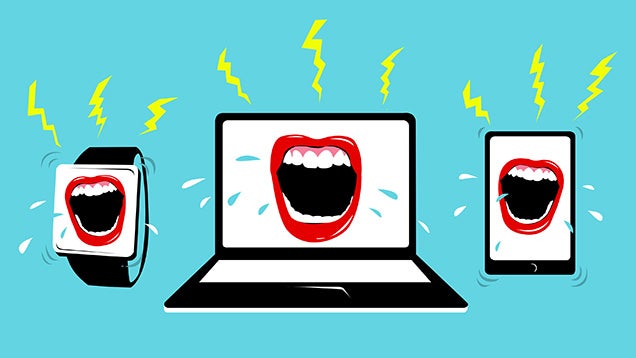 If you were to send me an email right now, a number of things would happen. My wrist would vibrate. My pocket would vibrate, light up, and make a sound. A pop-up would appear in the corner of my laptop screen. A counter next to a small icon of an envelope would increase in my Google Chrome window. I'll twitch and squirm and swear in frustration but I need all these things to happen, I swear. Still, I probably won't answer your email.
---
The best part of grocery shopping isn't finding some exotic new flavour of yoghurt or the free samples, it's tooling around the store like a rally car driver with your shopping cart. So why have researchers developed an autonomous human-tracking cart that follows you around the store? Seems like time better spent making checkout lanes less terrible.
---
There are plenty of gadgets you could wish for as you're sitting in the dark on a slow ski lift, with a dead phone, in freezing temperatures. Unless you are one of those people who carries more than just a phone and a wallet in your ski coat — which, congratulations — you will probably have none of them.
---
With a breakthrough that will no doubt be lauded by every apartment dweller who has to trudge to a laundromat to clean their clothes, Whirlpool's new HybridCare Heat Pump dryer is actually able to recycle its own hot exhaust which not only makes it more energy-efficient, it also means it doesn't need to vent all that humid air outside. In other words, you can install it pretty much anywhere.
---