---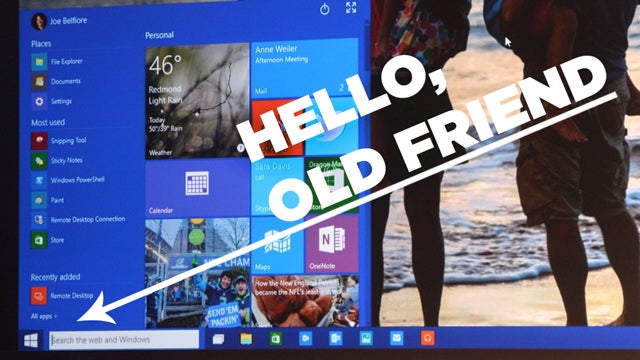 ---
It's an 84-inch, 4K display that runs Windows 10. This is not the Microsoft Surface we were expecting. It's outfitted with enormous speakers, an enormous multi-touch surface with support for multiple active pens and dual-camera depth sensors that detect when you walk up to it. This is the Microsoft Surface Hub and, unsurprisingly, it's designed specifically for the conference room.
---
If you've ever worked in an office with someone who types like a jackhammer, it's obvious we all type a little differently. Now scientists have created a prototype of a keyboard that can identify users by their unique typing patterns. It could point to a next generation of passwords that don't just take into account what you're typing, but how.
---
Microsoft's Cortana voice-assistant is coming to Windows 10 as we expected. Now you'll be able to speak commands and ask questions throughout the operating system. At its core, it's similar to the assistant we've seen on Windows Phone, but this a whole new kind of experience.
---
---
Tablets are getting bigger. Several rumours have now detailed Apple's intention on getting into the giant tab game with the iPad Pro, and over the weekend, several websites reported that Apple could also be debuting its first stylus. Today, HP's newly announced tablets are hoping to stay ahead of Cupertino's plans.
---