If you though penguins were cute and adorable, this amazing photo — featured in National Geographic's Your Shot — of an Adélie penguin angrily confronting the camera may make you think otherwise. It was captured by Gordon Tait near Casey Station, Antarctica, while shooting a series of timelapses.
---
The Garmin Virb Elite was one of our favourite action cams a year ago, which was a big surprise from a company known more for navigation and sports watches. It had some unique features and impressively sharp optics. It was big and bulky, though, and it topped out at 1080p/30fps, so it couldn't hang with the big boys. Well the second generation of this camera is coming, and we're pretty excited about it.
---
We've been giggling about Sigma's huge, 16kg 200-500mm lens for years, mostly because the preposterous glass looks like rocket launcher that could be used to take down an aeroplane. This clever hack from Digital Camera Watch in Japan leverages the humorous resemblance between long lenses weapons to a useful end.
---
A security camera is a useful tool for providing evidence when something obvious happens in your home, but what's happening during all the other hours it records that you simply don't have time to watch every night? FLIR's new FX Wi-Fi camera uses intelligent motion tracking to create a simultaneous replay of everything it's captured happening throughout the day so you can easily review it in just minutes.
---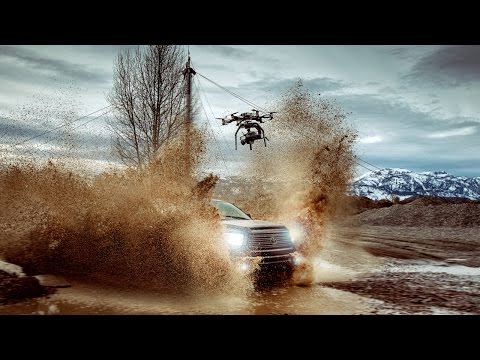 Drones are great for filmmaking — unless you want footage that looks better than film. The best cinema-grade cameras are basically just too damn heavy to fly. The Phantom Flex4k high-speed digital camera, for instance, weighs almost 7kg. But that didn't stop the drone hackers at Brain Farm from taking it airborne.
---
Here are nine rules about basic photography composition from famed photographer Steve McCurry that will instantly make your pictures look better. You know some of them already — rule of thirds, etc — but it's nice to see them illustrated with great pictures and be reminded of the most important rule of all: that you can — and should — break them.
---