Whitson Gordon
View Profile
The Microsoft Surface was the biggest new tech of 2012. Its first iteration — Surface RT, a confusingly named and marketed tablet-with-a-keyboard — bombed. Pretty hard. So why believe in the full-powered Surface Pro? Simple. It's a braver and more divergent take on the laptop-tablet convergence than anyone else has risked so far.
---
Every app has its share of annoyances, but some are so popular that you're just plain stuck using them — either because your friends do, because you need it for a particular gadget, or just because there's no real alternative. Here are 10 popular apps that get on our nerves, and what you can do to fix them.
---
---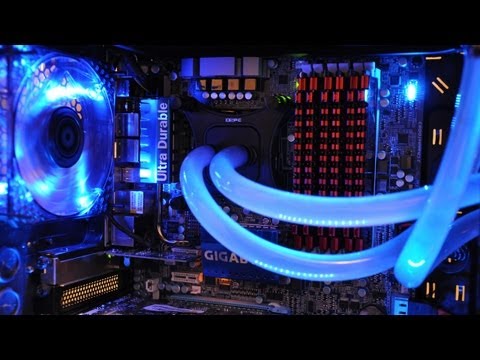 I used to think a truly high-performance computer meant lots of fans, lots of noise and limited speed. Then I discovered water cooling. If you really want to overclock your PC and push it to the brink of its power, water cooling is the best way to make that happen while keeping it whisper quiet.
---
---
It's nice that music-streaming service Spotify offers a free, ad-supported version, and most of the time we don't mind listening to an ad or two for the privilege. But those audio ads can be a serious buzzkill when they interrupt your party music. Here's how to automatically mute ads in Spotify and keep the flow in your playlists.
---
Ever been told that you should fully discharge your battery to prolong its life? Or that jailbreaking your phone is illegal? Or that you should wait for the newest Intel processor because it's going to be "so much faster"? These are tech myths we hear all the time, and likely spread to our friends — but most are just a waste of your time (and in some cases, they can actually harm your gadgets). Here are some of the worst offenders.
---
Rooting the Galaxy Note is super easy with the Odin one-click rooting app. Here's what you need to know.
---
---
---