Splitsider
View Profile
Sometimes people judge people by the colour of their skin, sometimes people make fun of people because of their race. That ain't right! But no matter who you are and no matter what colour your skin is, you'll always avoid the guy with the d**k on his face. And that's totally OK.
---
Remember: It's not the length of the comedy video that matters, it's how hard it makes you laugh. Besides, you didn't want to spend more than five seconds watching a sex toy fly around the room anyway, did you?
---
---
Any neck tied-up guy who's "finding himself" while growing up quicker than he ever imagined dreams for a girl like Zooey Deschanel or Natalie Portman to spice up his boring, stuffy life with their zany spontaneity. And though those girls mostly exist in indie movies and quirky TV shows and independent coffee shops in Brooklyn/Portland, there's always the hope of paying a prostitue to fill that hole.
---
Whether you love Zooey Deschanel's New Girl quirkfest, hate it, or have never even heard of it, I think we can all agree that it's much improved by swapping out the twee thirtysomething with a crass octogenarian.
---
I've done it. You've done it. Your friends have done it. Why, we whine doesn't MTV play music videos anymore? And it's true! They don't. It's just a big seething crap reality tv show pile-on. But you know what? As the (not really) head of MTV programming tells you himself, it's your own damn fault.
---
The Onion's TED parody series strikes again, this time with a savvy exploration of the biggest rock on Earth. And if that's not big enough for you? My friends, don't worry. We'll just bring a bigger rock from space to Earth.
---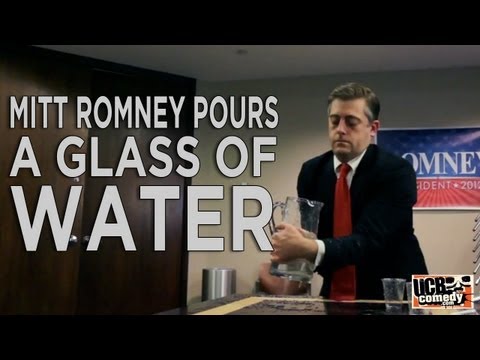 With the US election looming, it's important to keep this in mind: Laughing at politicians is an essential part of democracy. Especially when it's Mitt Romney.
---