Sam Gibbs
View Profile
Remember that mid-air plane crash from a little while ago? Two planes collided in a terrifying mid-air crash, but everyone survived because they were all going skydiving. Now the high-definition GoPro footage of that accident from multiple angles has been posted online, and it's crazy.
---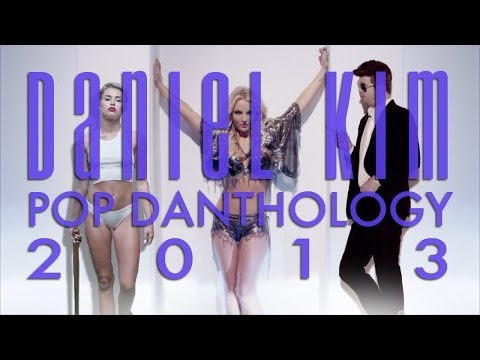 From GaGa to Miley. Daft Punk to Robin Thicke. Britney to Ellie Goulding. Daniel Kim has finally released what was always going to be the best music mashup of the year, featuring all the number one hits we all love to dance to. Get this into you!
---
Bluetooth headphones have a whole bunch of advantages – mostly that there's no headphone cable to tie itself in Gordian-beating knots — but one thing they sure aren't is cheap. That's why we've corralled together the best budget Bluetooth headphones going, to see if any of them have the chops to replace lower-priced cabled cans.
---
---
One thing's for sure, out of all the tech industry's ravenous advancements, battery tech has been the slowest to evolve. We're basically still using the same lithium-ion batteries we were 10 years ago, and we all know how battery life sucks. Now Toyota may have the answer, and it looks like it's going to double battery capacity.
---
---
Drinking booze (in moderation, of course) is wonderful, but resulting hangovers are not. In fact, as I get older I suffer hangovers worse and worse. But no longer, perhaps, as the Bytox Hangover Prevention Patch aims to kick that post-booze suffering in the nuts. Slap one of these bad boys on and say goodbye to the morning after.
---
Poor Kywan Fisher just wanted to have his fill of lonely entertainment. He downloaded 10 of Flava Works' adult movies, hooking them up to BitTorrent in the process; what a mistake that turned out to be. He's just been ordered to fork out a cool $US1.5 million for the privilege, the largest damages fine ever awarded, in one of only a handful of piracy cases that has actually made it to court. Don't mess with the porn barons.
---
Apple's fancy new Fusion Drive promises to couple an SSD with a traditional hard drive for large-scale storage with lightning fast boot-up and program launches. But a developer found Mountain Lion already packs support for Fusion Drive, meaning that with an SSD, a hard drive and a bit of Terminal magic, you can create your own homebrew Fusion Drive right now for your old Mac.
---
Pills, they're the answer to every one of life's little problems, or so the pharmaceutical companies would like us to think. They come in all sorts of shapes, sizes and colours, but have you ever thought about why? Why are some boring white and round, while others are bright pink and look like a torpedo?
---
What happened to Microsoft? Not only has it just busted out some pretty decent tablets, but its execs seem to know how to have fun too. Steven Sinofsky, head of the Windows unit, decided to mount some skate trucks on the back of a Surface tablet and ride that thing around Microsoft's campus.
---