Roberto Baldwin
View Profile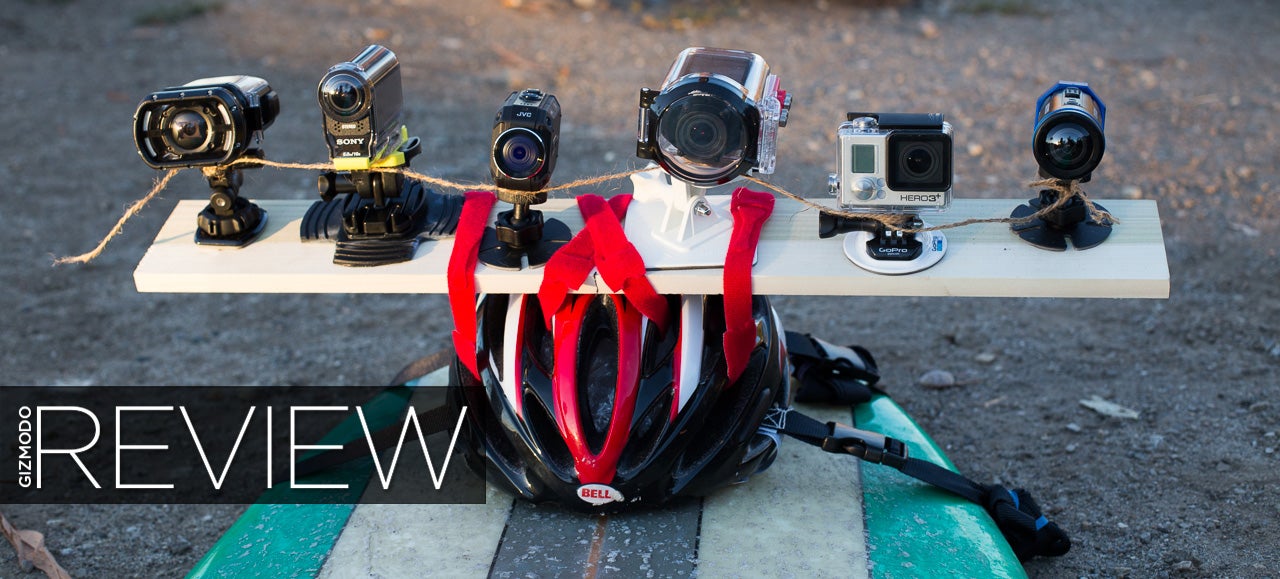 ---
Shhhhh. Is it afternoon already? Oh man, you were supposed to meet your friends for brunch, or biking, or something that starts with B. Forget that, your friends have. Instead, grab your favourite blankie and head over to the couch. Let's just chill and watch a few movies to ride out that Australia Day hangover you're sporting.
---
Building a killer home theatre involves more than just throwing a big wad of cash at your local electronics dealer. It requires planning, finesse and scientific acoustic manipulation. The engineers at THX pioneered a lot of the methods and technologies used in today's top systems. So we took a trip to their San Rafael, California, headquarters to get a lesson from the masters. Here's what we learned.
---
If you do what you love, you'll never work a day. Right? Unfortunately, there are very few jobs that involve eating pizza while playing Skyrim. If you're a regular reader of this little blog — or if you've spent the past few days at SXSW Interactive — there's a good chance you love tech. But can you make it into a career? Maybe. Here are a few hints to prepare yourself to land a choice gig in tech utopia.
---
You can launch pretty much any iPhone app on the iPad. If it's not a universal app, it'll look all pixelated and ugly and you'll wonder why the developer hasn't gotten around to making an iPad version of the app. Maybe the developer's happy with just an iPhone app. Maybe they'll rush an iPad app into the store and it won't take full advantage of the iPad's capabilities. Or, maybe they'll create an app that's worth the wait. Tweetbot for iPad is the last one.
---
After a few seasons on the slopes, you realise that having a set of goggles with interchangeable lenses is a must. Then you realise that changing the lenses on those goggles is a huge pain in the arse. Well magical magnets are once again the answer to all of our troubles.
---
There are a ton of apps headed down the ol' App Store highway that will make Valentine's Day magical for you and your significant other. But what about the lonely people of the world? And what's going to happen to folks in other countries during this, the cruelest of holidays? Don't worry lonely travellers. I got your back. You'll find love even if it means you get slapped in the face a few times.
---
A circus performance at the The Dow Event centre ended abruptly when a motorcycle jump went horribly wrong and the rider hit a wire at the apex of his jump. Warning: Strong language.
---
Clocks that tell time in fascinating new ways are everywhere. I saw a clock that lit up the quarter hour the other day. It was beautiful. The Nooka app based upon their watches falls into the beautiful timepiece category. It won't replace your regular clock, but it will make checking the time a more invigorating experience.
---
Streaming-music-service-slash-social-network Rdio's new Android app is pretty damn excellent. In addition to support for Ice Cream Sandwich (Android 4.0), the app now includes Network Activity, User Profiles, New Releases, Album Charts and recommendations based on listening habits. If you've had a chance to check out the iOS version of Rdio, you'll know that the Android version has been lagging.
---