Robert Sorokanich
View Profile
Underwater missiles that could have hit New York, jet-powered bombers that were nearly impossible to intercept, sub-orbital bombers, vertical launch rocket fighters, or infrared visors are just a few of many in this definitive collection of incredible Nazi weapons. Be happy that those bastards never got to mass produce them.
---
Today kicks off the two-day mechanolympics of the DARPA Robotics Challenge Trials at Homestead Miami Speedway. With teams from around the world competing in eight tasks, only one will take home the purse. Just a few hours in it's still any robot's game. We've got your odds right here, so you can bet on the future.
---
After a long day in front of the computer, the ads in a paper magazine can seem a little flat. Where's the interaction? Where's the content? In the US, Moto is filling that gap with this cool full-page magazine advertisement that lets you pick your favourite Moto X colour with the push of a button. Just like the internet!
---
Some dog owners just get their pet. They can interpret every growl, yawn, and yelp the way a new parent can distinguish his or her child's cry. But what if you don't have that perception with your pooch? Enter No More Woof, the headset that wants to translate your dog's thoughts into human-speak.
---
Google announced a bunch of Glass updates today, the most befuddling of which is Wink, a setting that lets you snap a picture simply by winking. Convenient? Perhaps. Especially if you're the kind of creep that likes to wink at strangers.
---
Google Glass isn't quite out in the wild yet, but if you were holding out based on your phone's operating system, now's your chance — MyGlass just hit the iOS app store.
---
You knew this was coming, but we had to do it. With all the talk around Google and Boston Dynamics, plenty of folks are wondering what the future will look like. Flight of the Conchords have already peered into our robot-led destiny, and things don't look good for us.
---
Today's big news is Google buying Boston Dynamics. I spent the day making tired old jokes about the dawn of the machine uprising. But there's gotta be an alternate fantasy, where the robots do something more awesome than overthrow their creators. Let's dream one up together!
---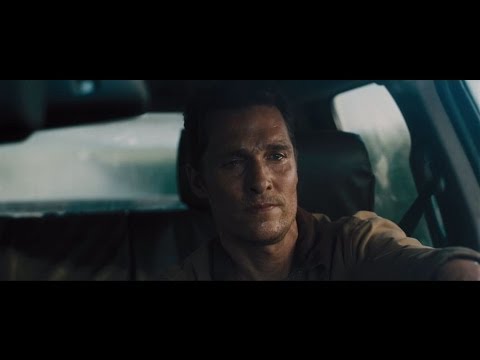 It's about space travel. It comes out a year from today. That's everything we learned about the movie from this trailer, and we're dying to know more.
---
---