Robert Sorokanich
View Profile
This mesmerising, morphing video experiment by József Fejes is more than a beautiful art project. It's a visual boundary-pusher, dedicating one pixel to every colour your computer is capable of displaying. And it's beautiful.
---
Surgeons have used metal screws to re-assemble broken bones for years, but there are drawbacks: if the metal corrodes, they have to come out. Biodegradable screws aren't as strong and can cause inflammation. So a team of Harvard and Tufts scientists came up with screws and plates that are as tough as metal, but biodegradable. The trick? They're made out of silk.
---
When you're working with tiny nanoparticles, you need extremely delicate tools. Like, say, tweezers that can manipulate particles 1,\000 times thinner than a human hair without physically touching them. That's exactly what researchers at the Institute of Photonic Sciences have come up with: optical nanotweezers that use light to move tiny particles in three dimensions. It's not sci-fi anymore.
---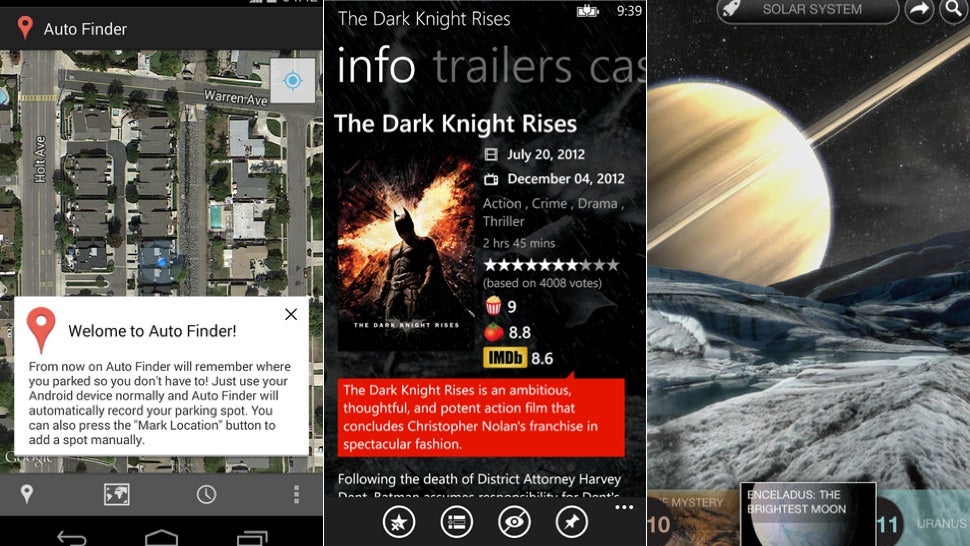 ---
Ian McGregor lost his entire leg to a cancerous tumour, but he's lucky to be alive thanks to a weird, never-before-attempted 18-hour surgical procedure: First doctors removed his calf and attached it to his arm to keep it alive during the tumour and leg amputation. Then they used the calf to fix the huge hole that resulted from the operation.
---
To get a super-detailed X-ray view inside a cell — right down to the individual molecules — scientists dunk the cell they're looking at in preservative chemicals. That not only kills the cell, it changes its internal structure ever so slightly, meaning researchers aren't getting an exact look at the cell's natural state. Now, scientists at Germany's DESY Research Center have found a way around that, with a technique that's produced the world's first X-ray of an individual living cell.
---
Last week, scientists from the Max Planck Institute for Nuclear Physics published the most exact value ever observed for the weight of a single electron — a value 13 times more accurate than the previous estimate. And the Penning trap, the kooky looking device shown above, was crucial in obtaining this measurement.
---
From the usual viewer's vantage point, it's hard to appreciate the violent physics of a really great series of skate park tricks. That's why this video shot from underneath pro skater Dean-Paul Denniston's board is so mesmerising: you get a front-row seat to all the grinding, slamming, kickflipping action.
---