Matt Hardigree
View Profile
We're three episodes into the fourth season of Game of Thrones now. That's enough time for regular watchers of the show to have settled back into their regular Monday night watching schedules, avoiding spoilers in the afternoon (if they want to).
If you do happen to run across a spoiler or two before you watch the show, though, it's not the end of the world.
---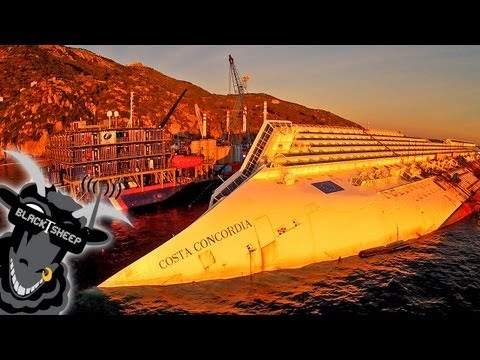 The wreck of the cruise ship Costa Concordia in early 2012 resulted in 32 deaths and the destruction of the ship, resulting in a $US300 million salvage operation that may be the most expensive in history. A pair of quadcopters equipped with cameras capture the sad vessel and the massive operation to remove it from the rocks.
---
The Bugatti Veyron SS is the fastest car in the world. The big bully in the automotive playground. And I just saw it back down from a fight with something even more menacing. What scared this Veyron driver? [Jalopnik]
---
Stranded overnight at the Dallas Fort-Worth airport, photographer Joe Ayala and his buddy videotaped themselves causing mischief and mayhem in the terminal that became their home for the night. How is this possible in the TSA era? Watch this amazing video and find out.
---
You know the little Power Wheels-style ATV your kid uses to drive across the lawn? it turns out that it makes a great machine gun drone in the hands of Libyan rebel and structural engineer Mohammad Bin Saud.
---
The European truck most noted for its complete badassedness is the Mercedes-Benz Unimog – a vehicle so large the company determined Americans would find it offensively huge. Now LEGO is celebrating the 60th anniversary of the truck by building a scale 2000+ piece version that's the largest Technic set ever sold.
---
With the final launch of the Space Shuttle Endeavour and only one more launch before the program is retired, NASA officially announced the shuttle's replacement today: the Multi-Purpose Crew Vehicle (MPCV). How uninspiring of a name is that?
---