Mat Honan
View Profile
We're three episodes into the fourth season of Game of Thrones now. That's enough time for regular watchers of the show to have settled back into their regular Monday night watching schedules, avoiding spoilers in the afternoon (if they want to).
If you do happen to run across a spoiler or two before you watch the show, though, it's not the end of the world.
---
In the wake of Yahoo's $US1.1 billion acquisition of beloved social platform Tumblr, it's perhaps worth looking back what the company did after it caught — and gutted — another big fish. Yes, Yahoo's a different company now, especially with Marissa Mayer at the helm. And Tumblr, along with its price tag, are an order of magnitude larger than Flickr was when Yahoo bought it. There are differences.
---
Microsoft announced Windows Phone 8 today, complete with multi-core support, a new Start screen, native code sharing with its forthcoming Windows 8, a new Wallet feature for mobile payments, SD card support, more screen resolution support and IE 10. And there's still more to come in today's Windows Phone Summit. Phew.
---
The killer (or be killed) feature of the new Microsoft Surface for Windows RT is its keyboard. The tablet itself is a wonderful device. It's got a great body and a (seemingly) fast processor, but input is everything.
---
Microsoft's event today was long on promise and short on specs. RAM? We dunno. Processor speed? We dunno. Price? We dunno. Release date? We dunno. But even a very brief hands-on made something abundantly clear: it's a super solid device and if Microsoft can deliver what it demoed, the iPad finally has a real competitor and Android has a big problem.
---
Apple announced so much great new stuff today, and Tim Cook walked away looking too fine and fancy. But not everyone left in such good shape. Apple threw plenty of haymakers at its biggest competitors.
---
For coastal cities, rising sea levels due to climate change are questions of when and how high, not if. San Francisco's Burrito Justice created this amazing poster that shows what the city would look like after the waters rose.
---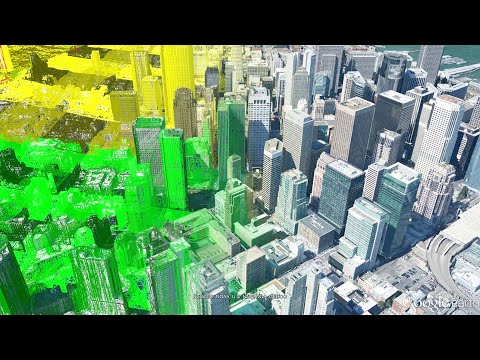 Google Maps today announced it is rolling out offline maps for mobile and improving the 3D capabilities of its maps via aerial data. It's a major overhaul, one that comes in the face of Google reportedly losing one of its biggest partners.
---