Mario Aguilar
View Profile
This whole GoPro video, showing riders Ken Roczen and Ryan Villopoto duking it out for the lead at the 450SX Class Supercross race at the Georgia Dome earlier this week, is insane.
---
This ingenious interactive ad for Swedish pharmacy brand Apotek is just perfect. When the train pulls into the station it feels exactly what you feel: the wind blowing through your hair.
---
We spend our days walking around in a state of distracted bliss. It's dangerous. Let's not die, OK? While you're rocking out with your EarPods in, you're in danger of failing to heed the hazards of the world around you. A forthcoming app turns your phone's microphone into a second set of ears to keep you from going splat.
---
Apple has prepared a fix for the scary OS X security flaw that lets somebody with "privileged access" to your network connection get at information you think is secure. It's in the App Store now. Here's what you need to know about the fix.
---
At the professional level, the ultra-powerful DSLR is still mighty important, and with that in mind, Nikon is upgrading its beastly D4, with the D4s, a faster shooter that's better at low-light than its predecessor. There's a lot to love about this camera. Here are the highlights.
---
GoPro is the best-selling camera in the world, because, like a good date, you can take the tough sucker anywhere. Just mount it on your surfboard/snowboard/bicycle, and it will snag back dope fisheye footage for your bragging video. Handholding a GoPro, however, yields shaky results.
---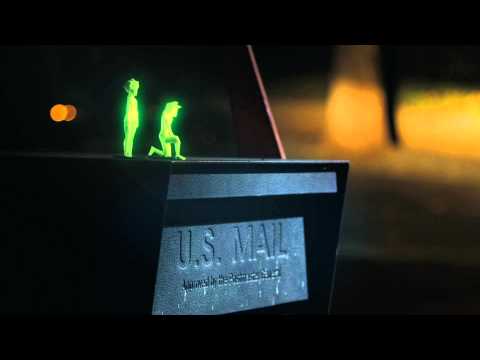 Australian synth-pop dance machine Cut Copy just dropped a new music video for its song "Explorers", which is made with 3D-printed figures that play the faceless, adorable leading roles. It's really charming, and the band and production company are making it easy for you to remix the video to your hearts content. It's not just a fun video concept, it's a killer song too.
---
Google's new Project Tango is a limited-run experimental phone that'll be handed out to 200 lucky developers next month. It's got Kinect-like vision and a revolutionary chipset to help it process what it sees, enabling phones to see the world in a whole new way. A bit like a really sophisticated Kinect in your phone. It's pretty nuts.
---