Mario Aguilar
View Profile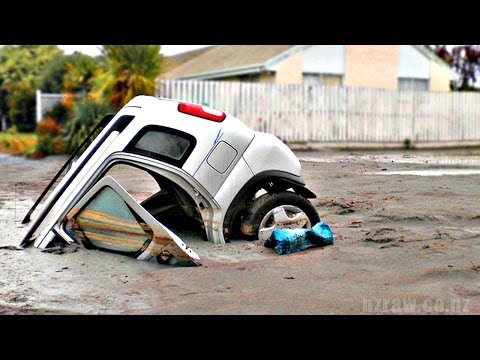 Fables tell us that it's really stupid to build a house on sand. In reality, you can build your house on sand — as long as you live in a tectonically stable part of the world. If you don't, an earthquake will turn the sand into quicksand, and as a consequence, it will turn your house into history.
---
A few weeks ago, @evleaks popped out another very real-looking image of a handset nobody had ever seen before. This time it was an odd, red Nokia phone.
---
---
The thing about newspapers is that you don't really need the newspaper to read the newspaper any more. The internet! If you find reading online a little hollow for some intangible reason, you might like the New York Times' new web app, Today's Paper, which is organised like the New York Times in print. It's positively functional. No flare, just reading. Kind of like… a newspaper.
---
The US city of Vicco, Kentucky, has has just a few hundred people. It only recently got its own police officer. And now that officer, Police Chief Tony Vaughn, will be the first in the country to be paid in Bitcoin. Because I guess good old fashioned US dollars aren't even good enough for government employees anymore.
---
Unlike many revered audio brands, old school Brooklyn outfit Grado Labs hasn't yet stooped to deploying rappers, athletes or style icons to market its awesome headphones and phono cartridges. But before you dismiss its first foray into the world of branded products out of hand, you should know two things. The partner is whisky, and the headphones are pretty amazing.
---
We humans are a sentimental horde, which is why we get squeamish about places where people used to live, and places where people bit the dust. But how much should we value preserving the past when it impedes our ability to move into the future? The battle over the fate of a few long-shipwrecked vessels is forcing us to confront some uncomfortable questions about progress.
---