Joe Brown
View Profile
Nachos are the ultimate party food; bad nachos are the ultimate party foul. You know the old sob story: There's a platter full of chips, and only six of them have enough cheese. Some jerk dumped a can of salsa in the middle of the plate, and now people are worming their filthy plague-ridden fingers through an undetonated sour cream bomb to get at the one piece of fried corn that, against all odds, houses every topping.
---
---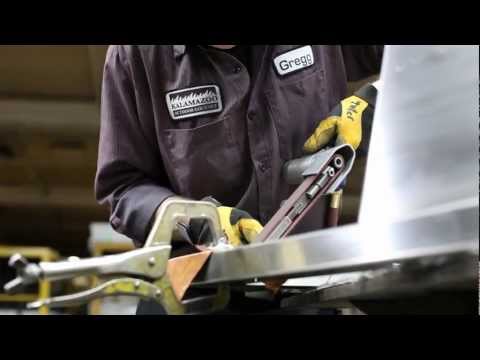 My friend Russ designs grills for Kalamazoo Outdoor Gourmet, where the starting price is around $US14,000. He just sent me this video, a glimpse at their manufacturing process. Man, these are sweet pieces of kit — all hand-made in an adorable town in Michigan, able to burn wood, gas, or charcoal. *drool*
---
Gizmodo Twitter friend Ben Dreyfuss bought his mum an iPhone for Christmas. Ben is a good son! Christmas morning: Mama D. tears open the package, finds a shiny aluminium bundle of joy, and then decides to set it up. One problem: When she called her telco in the US (Verizon, for what it's worth) to activate the thing, they told her that her new iPhone was stolen. Whaaat?
---
---