Joe Brown
View Profile
There hasn't been a properly new Mac Pro for a very long time. The original Mac OS X workstation for creative professionals — video editors, commercial photographers, 3D animators — was released in 2006, and the giant cheese grater suffered a ploddingly slow upgrade cycle that meant that plenty of its former fanboys jumped ship to iMacs, MacBooks Pro or Windows boxes. But the Mac Pro is back, it's better, and now there's actually no reason not to buy one.
---
Windows 8.1′s recent update was a subtle but effective boost. Windows Phone's 8.1 power up follows the same cues. It's not mind-blowing, it's not world-changing, it's nothing to jump around and scream about, but it turns Windows Phone into something it's never quite been before: an OS that's totally good enough.
---
Nachos are the ultimate party food; bad nachos are the ultimate party foul. You know the old sob story: There's a platter full of chips, and only six of them have enough cheese. Some jerk dumped a can of salsa in the middle of the plate, and now people are worming their filthy plague-ridden fingers through an undetonated sour cream bomb to get at the one piece of fried corn that, against all odds, houses every topping.
---
---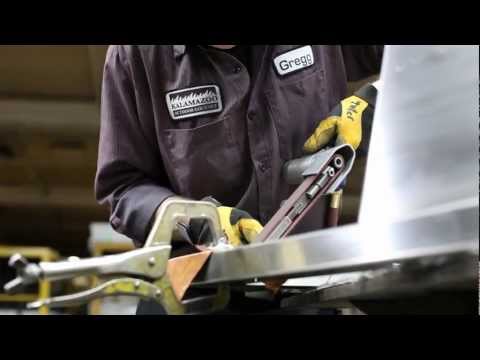 My friend Russ designs grills for Kalamazoo Outdoor Gourmet, where the starting price is around $US14,000. He just sent me this video, a glimpse at their manufacturing process. Man, these are sweet pieces of kit — all hand-made in an adorable town in Michigan, able to burn wood, gas, or charcoal. *drool*
---
Gizmodo Twitter friend Ben Dreyfuss bought his mum an iPhone for Christmas. Ben is a good son! Christmas morning: Mama D. tears open the package, finds a shiny aluminium bundle of joy, and then decides to set it up. One problem: When she called her telco in the US (Verizon, for what it's worth) to activate the thing, they told her that her new iPhone was stolen. Whaaat?
---
---