Jamie Condliffe
View Profile
Take one audio track; combine with 166 different GIFs; create music video that wins the internet. This thing is so much fun to watch, though it might make your eyes and brain hurt a little.
---
---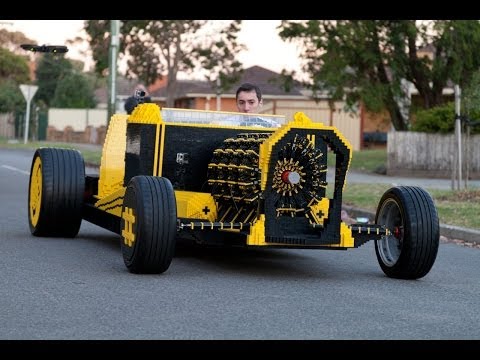 What happens if you take 500,000 pieces of Lego and 256 pistons, then hand them over to Steve Sammartino and Raul Oaida? This fully functioning, life-size, air-powered Lego car is what.
---
Penguins typically look pretty dumb as they waddle around on snow. But now a bunch of researchers has realised that, actually, they move an awful lot like cars in traffic.
---
The Information is reporting that Google is testing a new kind of internet-connected thermostat, which allows homeowners to track energy activity and adjust usage remotely. If that sounds at all familiar, it's because (a) it's the same as Nest and (b) Google has already given it one shot already. A couple of years ago it developed PowerMeter, which was a web dashboard capable of tracking a home's energy use. The initiative died in 2011 because, Google claimed, it proved difficult to scale up.
---
Binary lies at the heart of our technological lives: those strings of ones and zeroes are fundamental to the way all our digital devices function. But while the invention of binary is usually credited to German mathematician Gottfried Leibniz in the 18th Century, it turns out the Polynesians were using it as far back as 600 years ago.
---