Haroon Malik
View Profile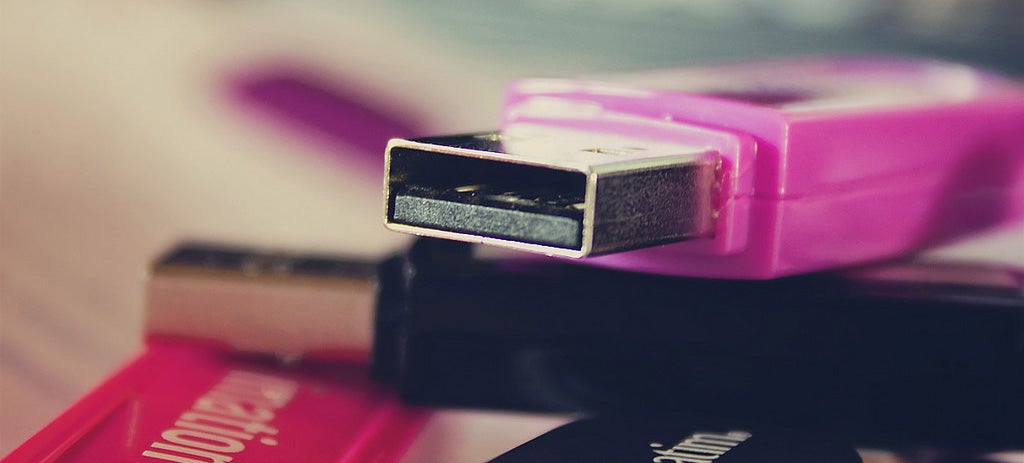 ---
Haven't you always wanted your Armani shades to have an inbuilt TV display, of 21-inch effective size at 1-metre distance? Well, thank the heavens for the i-Bean, as it will grab onto any of your shades with sucker mounts and do exactly that. Sure, it may weigh you down an extra 10g, and will set you back US$385, but think about the geek chic factor. The i-Bean comes equipped with a TV tuner that can operate with either 3 AAA batteries or via AC power, so you can now have Desperate Housewives on the bus, which is no way as cool as it sounds. [Red Ferret]
---
Disney are teaming up with Thinkway Toys to make Wall-E into a real robot. The toy, titled Ultimate Wall-E, will retail at a stonking US$189.99 and will ship this summer (AU winter). The robot will feature 10 motors for movement, remote control, programming mode and obstacle, sound and touch detection sensors for basic environment interactions.
---
The Delaware Department of Natural Resources and Environmental Control has come up with a fantastic use for disused subway cars—they're dumping them off the coast to create new coral reefs. Results have already been positive, with parts of the ocean floor benefiting from more sea grasses, sponges and blue mussels.
Natural reefs are constantly under threat, but new, synthetic reefs can help with the deficit, and by providing a solid surface for reefs to grow, a great benefit can be given to the ecosystem that lies beneath. Currently, the rejuvenated reef consists of some 700 sunken subway cars, and that number continues to grow. Now, divers, don't get all excited—it's not a new park for you to mess about in, it's a coral reef, so stay out. [Inhabitat; Thanks, Nancy!]
---
Bad news, bargain hunters; Nintendo has gone on record saying there are no imminent price cuts for the Nintendo Wii or DS. Satoru Iwata, the company's president, said he did not believe in the "model" of price slashing, as it tends to leave early adopters feeling a little disheartened. Though we do agree, surely early adopters are well out of their honeymoon phase by now? With Nintendo's profits soaring to new heights, they're not exactly looking for a quick dollar, so perhaps the move makes a little sense. Still, Nintendo is not expecting to make as much cash on DS hardware sales in the coming year, which means there are a few more eggs in a Wii basket somewhere. The exact DS stats breakdown like this:
The big N anticipates it will shift 28.0 million DS units from now till March 2009, which is a reduction in the numbers sold in the previous year, where 30.3 millions units made their way to sweaty palms everywhere. Personally, I think Nintendo have their figures wrong; it'll be 28,000,001 units, as I left my DS on a flight I took yesterday. Life sucks. [Associated Press]
---
Brando has given the quirky R&D team the week off. In the meantime, they've actually got the innovative group into replace them, and the new clan has come up with something that's actually useful—a three socket USB hub, with a USB charging cable. The two nice features here are 1). The price point of $12 and 2). The fact that there is no need for an external power supply. Instead, the hub will connect to both USB ports on your laptop and draw enough power to charge up a device via USB mini cable, whilst simultaneously offering up 3 non-powered ports. So, you lose two ports, but gain three and one power positive cable—Kreb's cycle, eat your heart out. [Brando via Gadgetell]
---
"You do it to yourself, you do And that's what really hurts." — Radiohead. [Flickr]
---
Looks like the Zune isn't the only PMP to be getting a colour makeover, Creative's Zen is in on it too. The new model was spotted at Wal Mart, where it is retailing at US$69.99 for a 2GB unit, with no other capacities listed. As far as we can tell, the pink Zen is ready for immediate shipping, despite the fact it is not available at Creative's own online store. The new addition has me thinking it is time for a pink gadget in my arsenal; admit it, you want one as well. [Wal Mart via Geek&Hype; Thanks, pickupjojo!]
---
Oasis were right, she is electric, or at least she would be with the Piezing dress concept, designed by Amanda Parkes. The concept was shown off at the 2nd Skin: Imaginative Designs in Digital & Analogue Clothing event in San Francisco, and it uses piezoelectric material around the joints to generate electricity when motion is detected. Unfortunately, the current isn't used instantaneously as some sort of nipple stimulator, instead it is stored in a small, removable battery, which can then be discharged when required.
---
The clip shows a completely transparent screen, which actually functions as the laptops display panel. It's a cool idea, and one we have seen before, but don't you think it is ultimately pointless? If the concept ever saw the light of day, the technology would be distracting and counter productive in a home setting. Talking of day light, that would prove quite a problem, shining right through and blinding your dumb arse while you were trying to read a PDF or something similar. Mind you, if you're a soldier in war situation, it probably helps to see what's going on behind your screen. Apparently, there's a use for anything. [Youtube]
---
The picture is all we have to go on, so what we can tell is this; it looks like an iPhone, but that probably isn't a real touchscreen. Sadly, we doubt it will be making any calls either. You know what they say; if it walks like a duck and it talks like a duck, chances are it is a duck. Well, in light of that information, we can rule out the possibility that it is a duck. I think we can slowly eliminate stuff it isn't in this fashion, eventually we'll get our answer. Alternatively, Eric, if you're reading, drop us a line and let us know what the hell's going on, buddy. [Flickr via Unplugged via winandmac]
---