Danny Allen
View Profile
---
---
Phase two of Marvel's plan to take over the cinematic universe is truly underway. Iron Man 3 hits Aussie screens tomorrow (stay tuned for Luke's review on Thursday), and now the first trailer for October's Thor sequel has arrived. And it looks like Natalie Portman is having a pretty rough day…
---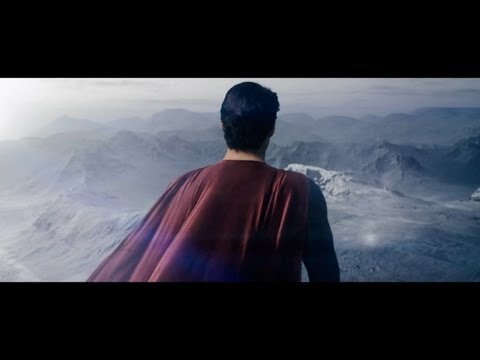 …And more Russell Crowe? You've seen the preview, now sit back and take in this fantastic 3 minute first full-length Man Of Steel trailer. Looks like Zack Snyder, David S. Goyer and Christopher Nolan have put together something special…
---
---
It's hard to believe that the $US99 Android-based Ouya 'indie console' went from Kickstarter idea to the lounge room of early backers in around nine months. When the shipments went out a few days ago, Ouya confirmed that 104 games (plus entertainment apps like XBMC) were already published, well ahead of retail/pre-order release in the US, Canada and UK on June 4. Here's a new unboxing video to give you an idea of the final build.
---
You know, the Channel 7 kids game show with Tron graphics, host Mike Meade (complete with Bowie mullet) and his robot side kick Melvin. Line 6, position 3 — gold! Check out this crazy old video.
---
Welcome to a new sometimes regular Gizmodo: Stupid Sh*t Tablet Users Do. Inspired by a recent trip to McDonalds where Luke and I watched in quiet awe as some guy in line ordered a meal without a single glance up from his tablet. Inspired by the crazy tourists who take photos of buskers with their iPads. Inspired by heroes everywhere. This week's instalment comes via the Future Music Festival. Can you spot the bro with the tablet in the moshpit? Can you spot the wally?
---
We warned you. We really did. And this trailer for the SyFy Channel's horror flick treatment of the Tasmanian Devil confirms our fears. Our adorable endangered fauna has been reimagined as a bear-sized man killer. Still, at least it's hunting hipster base jumpers and Winnie Cooper from The Wonder Years. Wait, what?
---
---
---