Brent Rose
View Profile
Garmin has been at this running-watch thing for a while. Most recently, the Forerunner 10 was the company's best attempt at a simple, easy-to-read watch, but, for all that, it still wasn't as simple to use as it ought to have been. Enter the Forerunner 220. It's the 10′s younger, smarter, better-looking, more sophisticated brother, and it's well worth some wrist space.
---
What if, the next time you played a video game, the main character not only looked like you but had the same body, same clothes, same everything? How would it change the way you related to the game? How would it change the way you relate to the other characters in it? I found out.
---
I don't know about you, but my home bar is a mess. It's two shelves utterly stuffed with bottles any way they'll fit, with no rhyme or reason behind it. Rarely do I have any concept of how much I have left of what; I have to check every bottle and hope there's enough to scrape together a decent cocktail. In the future, it wouldn't have to be this way.
---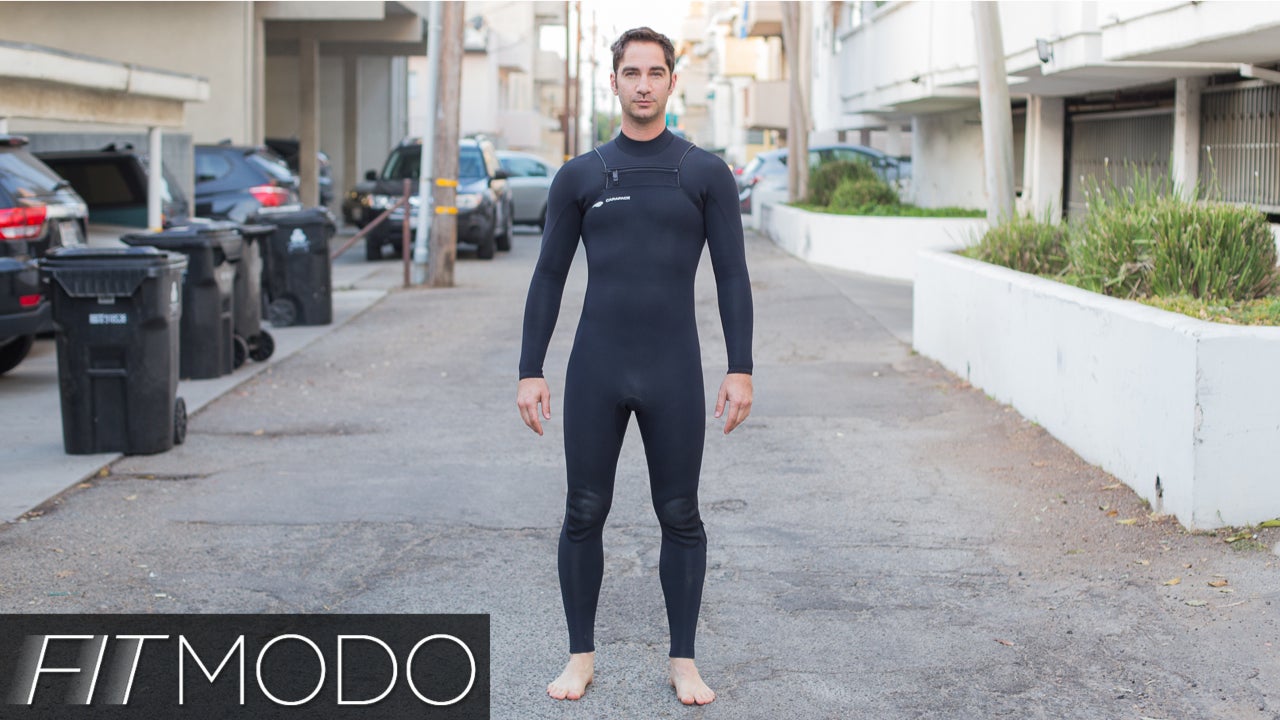 I don't know if I'm just weirdly shaped or what, but I've never found a wetsuit that fits perfectly. Sometimes it's just a nitpick — as in it's just a bit too tight one place, or a little baggy somewhere else — and sometimes I'm right in between sizes for a brand and can't wear any of their suits (I'm looking at you, O'Neill).
---
One of the biggest criticisms Google Glass has incurred since day one is that it's, well, ugly and/or weird-looking. Believe it or not, Google may have actually just solved the problem.
---
Original recipes are one of those things coveted most in marketing. Remember how excited everyone was about Coca-Cola Classic after the New Coke fiasco? Well, sometimes spirits-makers want to get in on that action as well, whether that means a limited-edition release like Beefeater is doing with Burrough's Reserve, or whether it's a complete replacement of the brand's main product, à la Pernod Absinthe. We recently spent some time with both of these new/old products. Here's the skinny.
---
It's summer. You decide to go somewhere where you can finally try surfing. You book tickets; you line up lessons. Boxes: checked. You show up, and your first lesson goes really well! You stand up a few times, and you actually ride a few waves! You're hooked, and you can't wait to surf again tomorrow. Just one small problem: You wake up in the morning and you can't lift your arms above your head.
---
Cheap smartphones — we mean really cheap, off-contract smartphones — are terrible. They're tormented by horrid, pixilated screens, they're slower than your grandma, and they feel like they're held together by Scotch tape. The $249 Moto G is none of those things. It definitely has significant shortcomings, but put simply, you can't get a better cheap phone.
---
Generally speaking, it's what's inside a bottle that counts. It could come out of a yak udder just as long as it still tastes like a fine, single-malt Scotch. Still, there's nothing wrong with a little creative packaging. And booze bottles come in some of the most creative, decadent, and just plain bizarre designs you can imagine.
---