Brent Rose
View Profile
To celebrate the launch of Toshiba's powerful new Windows 8.1 tablet — the stylish 8-inch Toshiba Encore — we're searching for three Gizmodo readers to WIN 64GB model (valued at $459!) and review your experience for the Giz community. Don't worry, we'll keep it simple by sending you a basic list of questions to build your write-up. Entering is also easy: Get started by telling us how you use your current tablet.
---
---
Person A: "Man, I was so wasted last night…" Person B: "Oh really? Well, exactly how wasted were you? What hard data do you have to back up this outrageous statement, sir? I demand satisfaction!" With BACtrack's new Mobile Breathalyzer, you can finally gain the upper-hand in this unlikely, imaginary argument.
---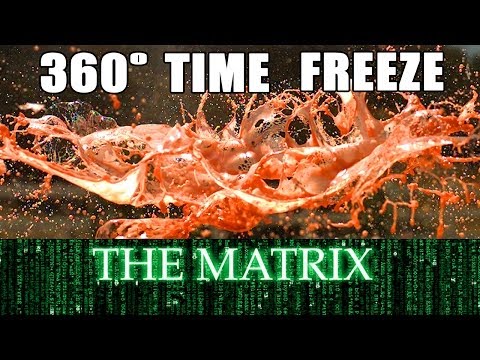 Back in May, our friend and ex-NASA JPL engineer Mark Rober, figured out a way to shoot "bullet time" videos on the cheap, with a ceiling fan, a pair of torches and a GoPro. Pretty damn creative, but the rig had its limitations. So Mark set out to find a way to create a similar setup, this time using a high-end Phantom camera. Thank goodness.
---
Google's Auto-Awesome feature that's baked into Google+ already does cool things, like make your pictures more balanced, auto-stitch panoramas, and even create animated GIFs. Today, it's adding two new Holiday-ish Auto-Awesomes. It's either the best new feature, or the cheesiest, worst new feature. You decide.
---
---
The iPhone 5s may have a fancy new dual-LED flash, but it ultimately doesn't make that much difference. Low-light pictures continue to be the bane of the phone photographer's existence, and every blurry, noisy and/or blown-out shot from a dimly lit bar is a painful reminder. This new case from Brick and Pixel called the Lightstrap might just change that.
---
For once, let's not lie to ourselves about how we're going to "take it easy" this Christmas. Most of us are going to give thanks by indulging like gluttonous pigs. It's OK, we can give ourselves a pass every now and then, but let's be real: if we don't want to be a bunch of butterfaces in the new year, we're going to have to work it off. But just how much work are you going to have to do? And by doing what? We crunched the numbers so you don't have to.
---
To some, beer is something you just swill down while watching football, and flavour is a distant after-thought. But others will sip and savour a beer, picking it apart like a connoisseur of fine wines. Those that comfortably sit in that second category won't think twice about dropping some hard-earned money on a bottle of finely crafted suds. But $200 for a single bottle!? That takes a special kind of person, and it had better be a special kind of beer.
---
---
We humans love to eat, and we love to drink. So it's no surprise that we're always trying to come up with solid forms of alcohol, to eat what we can drink. Alcoholic ice cream, dippin' dots, molecular mixology and jello shots are all means to this end. So, when we heard about edible ice spheres, we knew it was our mission to boozify them.
---
---