Ashley Feinberg
View Profile
There hasn't been a properly new Mac Pro for a very long time. The original Mac OS X workstation for creative professionals — video editors, commercial photographers, 3D animators — was released in 2006, and the giant cheese grater suffered a ploddingly slow upgrade cycle that meant that plenty of its former fanboys jumped ship to iMacs, MacBooks Pro or Windows boxes. But the Mac Pro is back, it's better, and now there's actually no reason not to buy one.
---
Windows 8.1′s recent update was a subtle but effective boost. Windows Phone's 8.1 power up follows the same cues. It's not mind-blowing, it's not world-changing, it's nothing to jump around and scream about, but it turns Windows Phone into something it's never quite been before: an OS that's totally good enough.
---
Forget IMAX 3D. If you really want to see Gravity as it was meant to be seen, then this personal screening room/bathtub/human storage pod a la The Matrix is the only way to go.
---
We're all familiar with the classic springtime tradition of sending Peeps to their noble deaths via microwave, but that's getting a bit old. How about a total vacuum instead?
---
Google's big Glass free-for-all has come and gone, but whether or not anyone actually bought the damn thing, cameras are popping up all over the place, and people are starting to get (perhaps rightfully) paranoid. Fortunately, there could be tech in the future to save your screens from prying camera eyes. And Bill Gates has the patent.
---
In what's sure to be the first of many to come, a 19-year-old Canadian man was arrested for exploiting the Heartbleed bug to lift taxpayer data from a government website, making this the first official Heartbleed-related arrest. According to the Canada Revenue Agency (CRA), the suspect, Stephen Solis-Reyes lifted at least 900 social insurance numbers by exploiting the Heartbleed vulnerability.
---
The long-running legal battle between Apple and Samsung has certainly had its low points, but an internal email unearthed by CNET sent by a Samsung executive just five days after Steve Jobs's death sheds new light on just how callous the competition got. In this case, the subject was how to leverage the death of Steve Jobs to Samsung's benefit.
---
Not even a year-and-a-half old, Vines are enjoying their very own category in the Tribeca Film Festival for the second year in a row. And even though last year's winners were pretty incredible in their own right, this year's take it to a whole other level. Apparently, an extra year of six-second shooting practice does a Vine good.
---
The Wall Street Journal has just confirmed that Google will be purchasing Titan Aerospace, the same high-altitude drone startup that Facebook had been in talks with earlier this year. While we can't be sure yet what Google plans to do with its new high-flying toys, it's hard not to worry that, in addition to connecting the world over, this means a lot more potential information at Google's fingertips.
---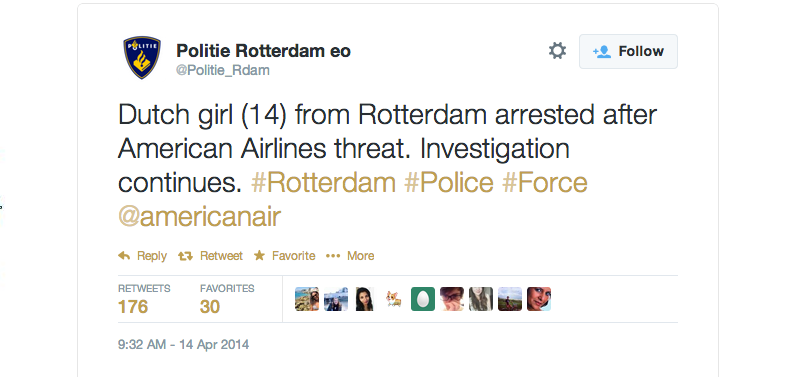 ---
The IRS isn't exactly known for playing fast and loose with deadlines — your deadlines, that is. But its apparently a lot more willing to take their chances when it comes to its own. In this case, that means paying millions of dollars to keep running Windows XP long after the deadline has come and gone.
---