Ashley Feinberg
View Profile
---
Much to the dismay of practically everyone, rumours that the Xbox One would require a constant internet connection — and a good one, at that — had been running rampant. You can officially put those fears to rest, for the most part.
---
We thought we knew a lot about what was coming at today's Xbox One announcement, but there's at least one phenomenal surprise that the internet was able to keep it's mouth shut about: a new instalment of the Halo franchise is making its way to living rooms in the form of a live-action television series. And Spielberg's directing.
---
For the fisherman with space constraints, cramming every little piece of gear you'll need into one little tackle box can be just as frustrating as it is disorganised. Fortunately — at least for the smaller bits — the Kombo Fish Tool will keep you from fumbling around by wrapping four serious fishing necessities into one handy package.
---
Nearly everyone and their grandmother has at least some sort of streaming service at their fingertips — or at the very least, they have a streaming service that someone is letting them mooch off. But despite the prominence of streaming video services, there's still a good number of cinephiles out there who still love buying actual, physical copies of their beloved films.
---
Sending animals to do our dirty work — specifically of the drug-sniffing, bomb-hunting variety — isn't a novel concept by any means. But while an animal bomb-sniffing squad might conjure up the image of a noble K9 dog, Croatians are now depending on a very different, perhaps not quite as loveable bomb fiend: the common honeybee.
---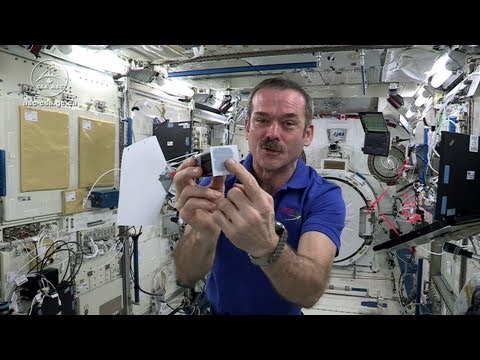 You thought Canadian astronaut Chris Hadfield turned his back on us when he left the ISS earlier this month, didn't you? For shame, internet patron, for shame. Hadfield may be safely back on Earth, but the otherworldly videos continue to surface.
---
After the stir several weeks ago, the buzz surrounding Defense Distributed's 3D-printed gun has begun to (somewhat) die down. This is probably due in part to Kim Dotcom's removal of the gun's blueprint from Mega and the fact that, frankly, the gun itself isn't much of an immediate threat. But as one potential threat dissipates, just like clockwork, a new one has appeared on the horizon. And any fear creeping up on you with this newest incarnation of the 3D-printed gun might actually be warranted.
---
A federal magistrate judge in New York recently ruled that cell phone location data deserves no protection under the Fourth Amendment and that accordingly, the government can engage in real-time location surveillance without a search warrant. In an opinion straight from the Twilight Zone, magistrate judge Gary Brown ruled two weeks ago that "phone users who fail to turn off their cell phones do not exhibit an expectation of privacy."
---
Valentin Boanta has a lot of free time on his hands — five years worth, to be exact. That's because Boanta is currently serving a prison sentence for, according to Reuters, "supplying gadgets to an organised crime gang used to conceal ATM skimmers." So with all that time to think about what he's done, the apparently penitent prisoner spent six months developing an ATM add-on to prevent the exact crime that put him there in the first place.
---