Andrew Tarantola
View Profile
We've blown our chances of fully counteracting the effects of climate change; recently released reports from the International Energy Agency and the UN Environment Programme (UNEP) provide plenty of evidence. But all hope is not yet lost, we've still got a small chance to keep from irreversibly poisoning our atmosphere. Here's what the world's governments must do to save the Earth before we cook ourselves clean off the face of the planet.
---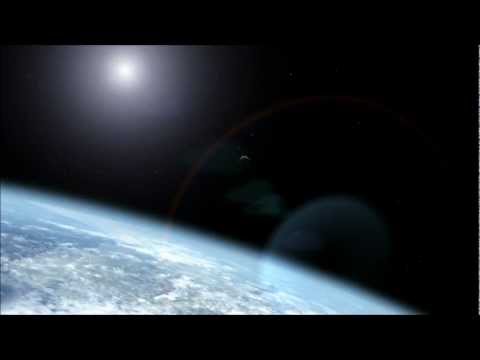 NASA has a plan to better explore how our own local star system — and life within it — got started. It wants to intercept, study and sample a passing asteroid. The only thing more impressive than this mission's astronomical level of precision is how the space agency somehow shoehorned "Origins Spectral Interpretation Resource Identification Security Regolith Explorer" into a functional acronym.
---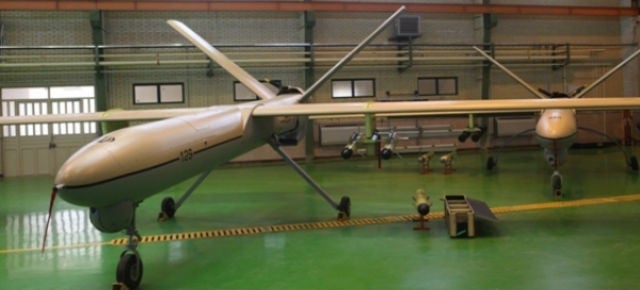 Iran's previous attempts at creating an indigenous UAV fleet have been rather, well, comical. However, with recent sightings of a this medium-altitude, long-endurance flyer in the skies over Damascus, Iran's drone program may have finally reached the big time.
---
Turns out those drone hunting permits that the US state of Colorado wisely declined to issue earlier this year man not have done much good anyway. As this video shows, hitting a drone on the wing is really, really hard. Even if you bring fully automatic weapons to the party.
---
Robots may be taking our jobs throughout agriculture and industry, but the the duty of defacing architecture is likely to remain in the hands of humans for the immediate future if this semi-autonomous spray-paint drone is any evidence.
---
Video: David Lynch, famed director of iconic Hollywood films like Eraserhead and Dune, is also a kickass musician. Here, he's put his remixing skills to work, re-imagining Ultraísta's afrobeat-infused electronica single, "Strange Formula". He didn't touch the video though, it was that psychedelic when he got there.
---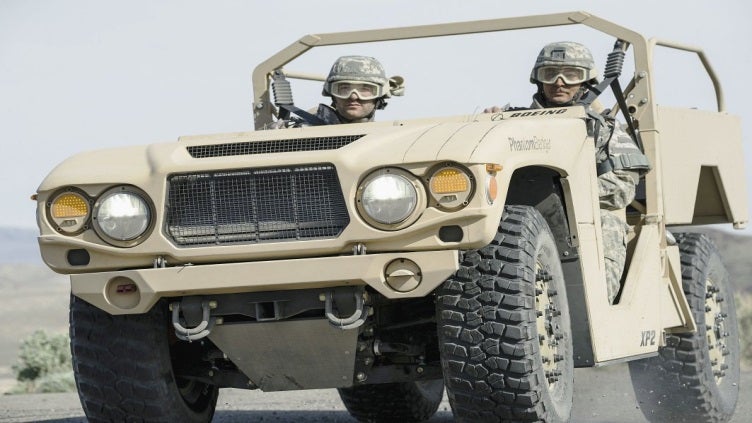 US ground forces are about to get an awesome new whip from Boeing's Phantom Works: a petite combat support vehicle combining power, speed and all-terrain traction to deliver soldiers to just about anywhere on Earth — without all the hiking.
---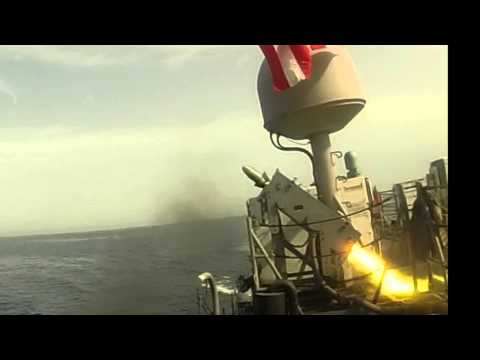 Despite their generally overwhelming combat prowess, many large US naval vessels remain vulnerable to small, fast-moving speedboats. But with the latest iteration of Raytheon's multi-role precision missile, that won't be a problem for much longer.
---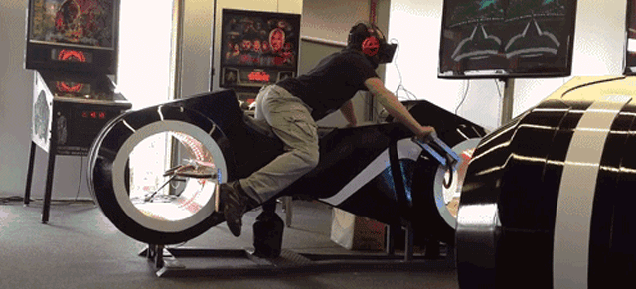 The Oculus Rift hasn't even made it out of beta testing and it's already changing the world for the better — at least for one dedicated developer. He's integrated one into an incredible, full-scale Tron: Legacy light cycle replica. Strap on a headset and hop aboard, we're going racing.
---