Alex Kidman
View Profile
There hasn't been a properly new Mac Pro for a very long time. The original Mac OS X workstation for creative professionals — video editors, commercial photographers, 3D animators — was released in 2006, and the giant cheese grater suffered a ploddingly slow upgrade cycle that meant that plenty of its former fanboys jumped ship to iMacs, MacBooks Pro or Windows boxes. But the Mac Pro is back, it's better, and now there's actually no reason not to buy one.
---
Windows 8.1′s recent update was a subtle but effective boost. Windows Phone's 8.1 power up follows the same cues. It's not mind-blowing, it's not world-changing, it's nothing to jump around and scream about, but it turns Windows Phone into something it's never quite been before: an OS that's totally good enough.
---
---
That's one way to solve the drought of Wii U games, I suppose. Nintendo wouldn't approve, mind you.
---
---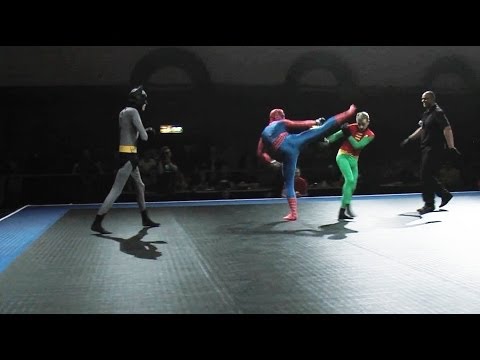 It's not likely. I mean, not just that such a thing would never happen on straight legal grounds, but also because Peter Parker would simply whup him silly.
---
Not the very next version — that's KitKat — but having failed to convince Google that they should instead name it Kaju Katli, a group of Indian Android enthusiasts want the next version to be Android Ladoo.
---