Casey Chan
View Profile
We're three episodes into the fourth season of Game of Thrones now. That's enough time for regular watchers of the show to have settled back into their regular Monday night watching schedules, avoiding spoilers in the afternoon (if they want to).
If you do happen to run across a spoiler or two before you watch the show, though, it's not the end of the world.
---
After getting sucked on and eaten by his best friend Patrick Star, scientifically accurate SpongeBob Squarepants as imagined by ADHD is destined for a life of cleaning dishes. That caps a hilariously sad life of basically being immobile at the bottom of the ocean with "friends" who are killer creatures.
---
This 77-year-old man from the Czech Republic has never been luckier. As he foolishly scurries across a train track, the man mis-times his walk and almost gets killed by a speeding train. The train comes so close to hitting him on the tracks that it actually does. His foot is clipped by the train and you can see one of his shoes fly across the video. Judging by how fast his shoe is catapulted, you can imagine what would have happened to the rest of his body if he was half a step slower.
---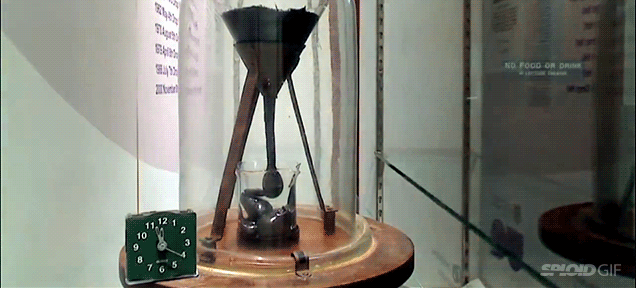 Since 1930, there has been a science experiment that basically does nothing. Seriously. Scientists watch as a solid — that's actually a liquid 230 billion times more viscous than water — drips down a glass container. But that takes time. A lot of time with a whole lot of nothing. For the past 84 years, the blob of tar has only dripped 8 times. It finally dripped the 9th time.
---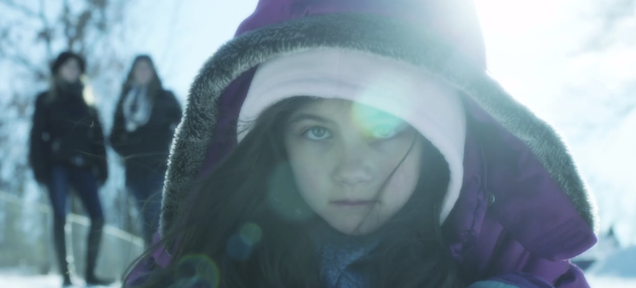 And if you like what you see from the newest spooky supernatural flick from Joss Whedon's brilliant brain, you can watch the entire movie on demand on Vimeo for 5 bucks. A great deal for those of you who want more Whedon in your life. The tagline talks about this being a story about a girl who meets a boy but because this is Whedon, you know all kinds of crazy mysterious things and spectacular maybe sci-fi maybe magical definitely cool things will happen too.
---
No, it's not a one way mirror. It's much cooler than that. MIT scientists have invented a new invisible mirror that can show reflections like a typical mirror but also be see through like a window. The magic is in the alternating 84 ultra thin layers typical glass and tantalum oxide. It's a mirror but when you spin it, it becomes transparent. Some light passes through, some light gets reflected.
---