Casey Chan
View Profile
There hasn't been a properly new Mac Pro for a very long time. The original Mac OS X workstation for creative professionals — video editors, commercial photographers, 3D animators — was released in 2006, and the giant cheese grater suffered a ploddingly slow upgrade cycle that meant that plenty of its former fanboys jumped ship to iMacs, MacBooks Pro or Windows boxes. But the Mac Pro is back, it's better, and now there's actually no reason not to buy one.
---
Windows 8.1′s recent update was a subtle but effective boost. Windows Phone's 8.1 power up follows the same cues. It's not mind-blowing, it's not world-changing, it's nothing to jump around and scream about, but it turns Windows Phone into something it's never quite been before: an OS that's totally good enough.
---
Video: A fire in Valparaíso, Chile has destroyed more than 2500 homes, left 11,000 people homeless and killed at least 15 people. It's an unfathomable tragedy that has destroyed an entire community. This drone footage from Skyfilms attempts to show the extent of the damage caused by the fire's wrath. It looks like a set of an apocalyptic movie, only it's real people and real lives on the ground.
---
Perhaps this should be the punishment of all selfie takers. Or at least all selfie takers who put themselves in potentially dangerous situations just to take a damn picture of their mug blocking everything behind it. Jared Michael, the foolish guy in the video, paid the price. He tried to take a selfie in front of a passing train but instead got kicked in the head by the train conductor.
---
Video: Funny or Die pokes fun of those who like listening to stories over understanding science in its latest: Creationist Cosmos. It's like the new Neil DeGrasse Tyson Cosmos reboot TV show only made for Creationists. So instead of explanations about the universe, we get very unscientific reasons of why things exist. It's all in silly fun.
---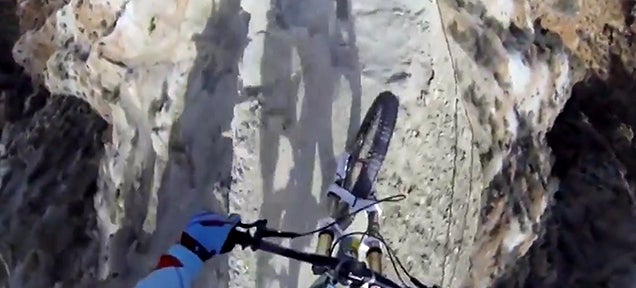 Video: This is just bananas. Coconuts. Hot Dogs. I don't know. Just watch this guy, who I assume is either insane, has the biggest brass ones ever or lost a cruel bet, zoom down the narrowest of a mountain cliff on his mountain bike at super fast speeds. Sometimes, I don't even see any trails or roads when I'm watching the video. Just sharp rocks and places to fall.
---
Video: Vsauce, the master answerer of life's toughest questions and professional blower of minds, tackles something so philosophical in his latest video that you'll start to wonder what in the hell our purpose is on this Earth. And if it's any different than a purpose of a rock. It starts with the discussion of art and then fakes and forgeries of art and what forgeries really mean and what it means to be original and eventually leads into a discussion on how we're pretty much all just forgeries too. What is real! Who is real! Nothing is. Damn. Sauce.
---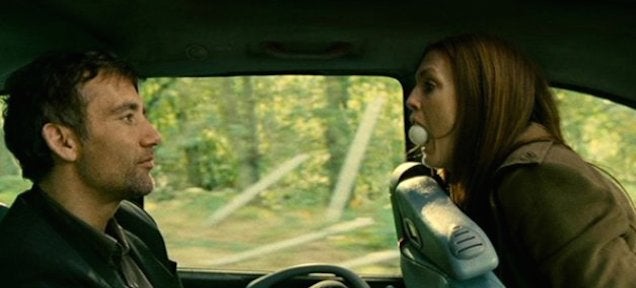 ---
When a semi-trailer truck carrying a rig filled with toilet paper crashes into a bridge, what happens? A giant mess. A giant mess that someone has to clean up. This timelapse shows a city clean up crew picking up all the crap, repackaging it for another truck and getting the streets clean so that no one would know what's going on.
---
All anyone ever wanted to talk about for the past few months has been Frozen. It's so fun! The songs are so good! We want to lip sync them! Disney Animation is better than Pixar now! And so on and so on.
---