Casey Chan
View Profile
There's never been a better time to try out Windows Server 2012 R2. Not only does it offer loads of benefits, you have the chance to win an Xbox One, thanks to Microsoft Australia and Lifehacker!
---
Nothing. If nothing meant becoming lulled into hypnosis as two machines battle each other out in a human game that can be interpreted through specific algorithms. If nothing meant secretly betting on which computer is superior. If nothing meant enjoying the beats and pulses of anticipation as each screen throws out its pick. If nothing meant I could waste hours watching these two go virtual hand to hand with each other.
---
Dealing with sensitive numbers in a top secret Excel spreadsheet? Reading classified documents that you don't want people to see? Or most likely, exploring the more salacious parts of the internet and don't want to be thought of as a creep? Follow these instructions that show you how to create an awesome secret monitor only you can see.
---
You could make crazy DIY Halloween decorations to scare the creeps out of trick or treaters in your neighbourhood. You could dress up drones as flying ghosts or ghoulish goblins to strike fear into child-sized candy beggars. You could be the cranky old man who turns his light off and seeps scare by ignoring costume wearers.
---
Living in cities, driving on freeways, going to work, sitting in cubicles, shopping at supermarkets, surrounding yourself in urban density and all around stepping away from nature makes it easy to forget how beautiful she can be. We should never forget.
---
---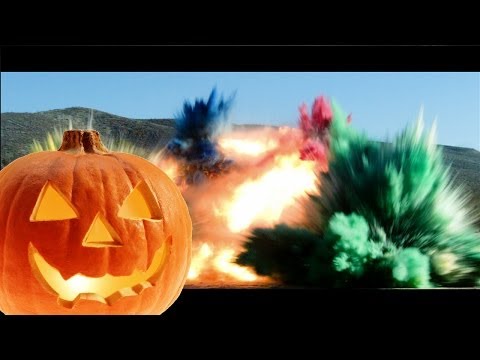 What do you call the Halloween equivalent of being a Christmas Grinch? Because whatever it is, that's what I am now. Gone are the happy days of trick or treating and dressing up in clever costumes and getting the brain blitzed to an unrecognisable shade of matter and carving intricate pumpkins and so on, instead all I want to do is blow up pumpkins like our friends at Rated RR.
---