There hasn't been a properly new Mac Pro for a very long time. The original Mac OS X workstation for creative professionals — video editors, commercial photographers, 3D animators — was released in 2006, and the giant cheese grater suffered a ploddingly slow upgrade cycle that meant that plenty of its former fanboys jumped ship to iMacs, MacBooks Pro or Windows boxes. But the Mac Pro is back, it's better, and now there's actually no reason not to buy one.
---
Windows 8.1′s recent update was a subtle but effective boost. Windows Phone's 8.1 power up follows the same cues. It's not mind-blowing, it's not world-changing, it's nothing to jump around and scream about, but it turns Windows Phone into something it's never quite been before: an OS that's totally good enough.
---
You may think you know a pair of pants when you buy 'em, but denim's true character isn't revealed until your trou are well-loved, worn-in, and sudsed up a few times. Rather than just fade out like most pairs on the market — booooring — Betabrand's new Gay Jeans (yup) have a technicolour surprise hiding underneath the regular indigo.
---
We're all familiar with the classic springtime tradition of sending Peeps to their noble deaths via microwave, but that's getting a bit old. How about a total vacuum instead?
---
Has civilisation got you down? Ever wanted to leave this culture behind and start over? Now you can. Producers have issued a casting call for Utopia, a new reality show that is pretty much exactly what you think it is — 15 strangers, picked to live on a farm and build their own society from scratch.
---
Your average human will buckle under too much pressure, but the more weight you pile on these force-sensing lamps, the brighter they will shine. Designed and built by Kebei Li, a pressure sensor inside the lamps works like a bathroom scale. But instead of displaying weight, they cause a ring of LEDs to burn bright depending on how much something weighs.
---
We've successfully engineered giant robot arms for building cars on an assembly line. But smaller mass-produced items — like electronics — still mostly rely on the nimble hands and fingers of a human. Building and controlling robots on a very small scale is still very difficult, but a company called SRI International may have found a clever solution using magnets.
---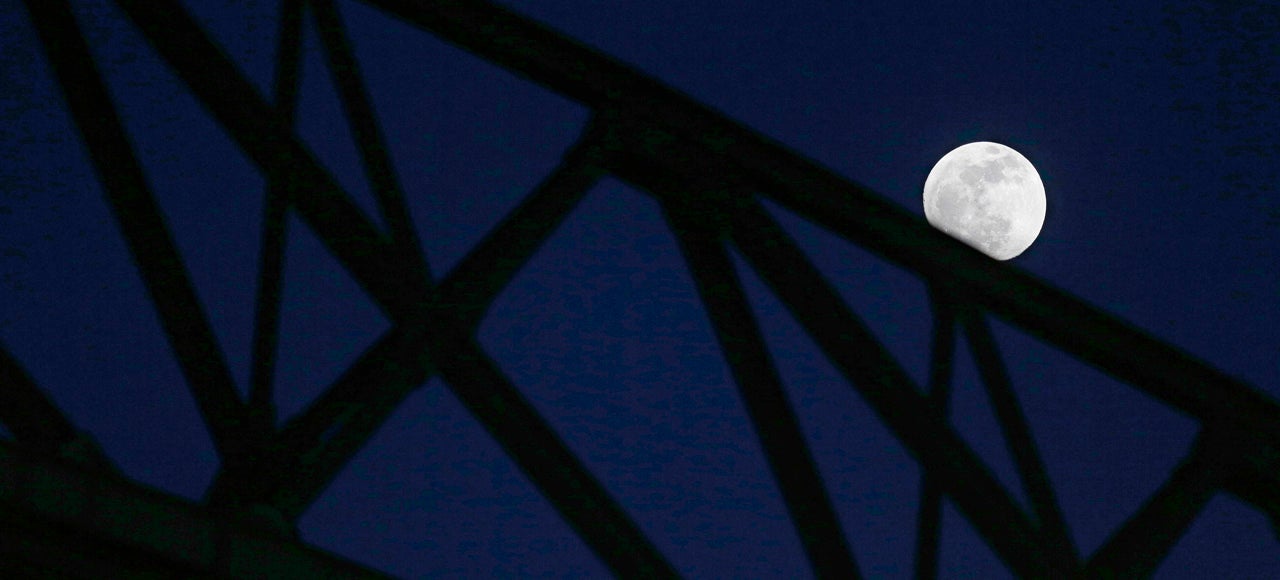 Think of all the power it takes to light up empty carparks at night. Think of how annoying it can be when the sun goes down, yet you didn't finish all your work for the day. Think of how great it would be if we could just extend daytime, reduce the cost of lighting up all those empty streets and garages, and keep our cities as excessively illuminated as they already are today. We should just brighten the moon.
---
If you think back to the last time you cut yourself using something sharp, it was probably in the kitchen, not your workshop. Given how much more time we all spend in the kitchen, it makes sense that the risk of injury would be higher. So it also makes sense that someone would design a set of kitchen knives that are safer, easier and more comfortable to use.
---