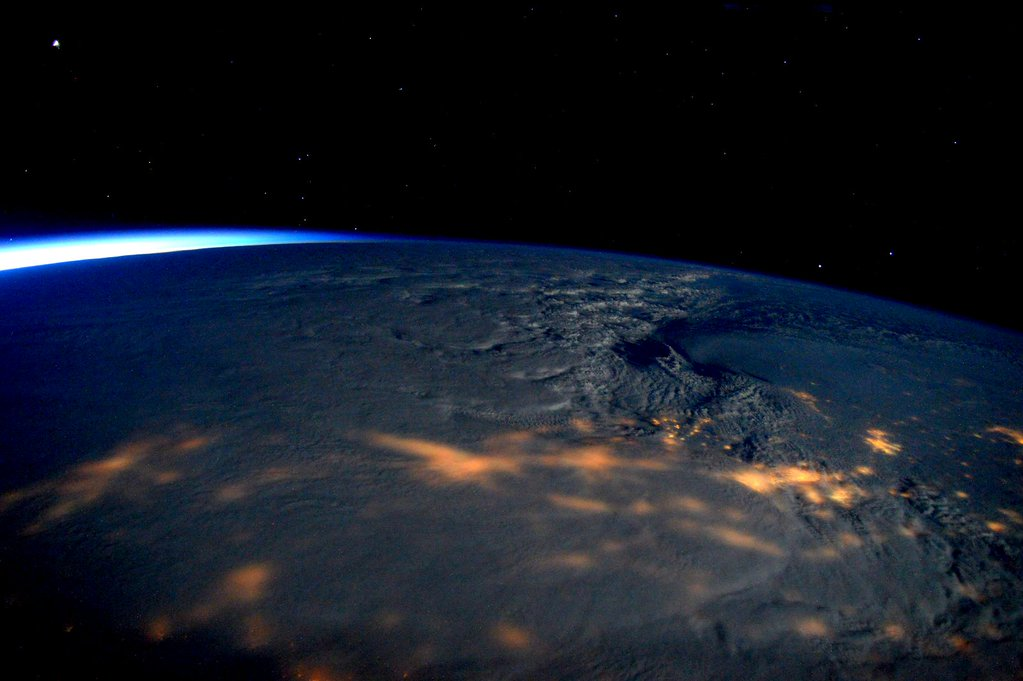 Image Cache: The crew onboard the International Space Station has the absolute best view of Winter Storm Jonas last weekend. Commander Scott Kelly snapped a couple of pictures as they passed overhead, showing off the sheer size of the storm.

Browse through the cool photos, animations and diagrams in Gizmodo's Image Cache here.
These are some incredible images, looking over the American east coast and midwest. It's a massive one, and beautiful, with the lights of the US muted through the clouds.
Massive #snowstorm blanketing #EastCoast clearly visible from @Space_Station! Stay safe! #blizzard2016 #YearInSpace pic.twitter.com/oq6ewYaTPQ

— Scott Kelly (@StationCDRKelly) January 23, 2016
As #blizzard2016 passes over #Chicago, the #EastCoast seen in distance clearly has a long way to go. #YearInSpace pic.twitter.com/qMrkTXo9ie

— Scott Kelly (@StationCDRKelly) January 23, 2016
[Scott Kelly via Mashable]
---